Framework For Family Business Constitution
 Program dates are subject to change  given the COVID-19 situation 
When?

To be determined

Duration

3 days

Total Fees

12,200 EGP

Application Deadline

To be determined
Where?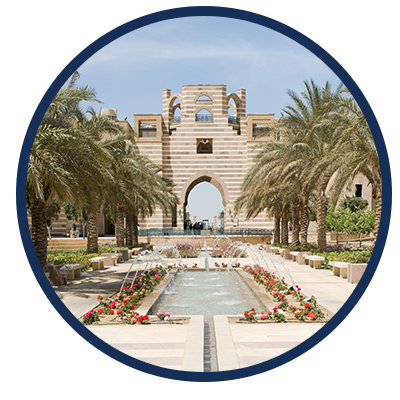 AUC New Cairo
Tuesdays, Wednesdays, and Thursdays
The responsibility of owning and running a family business is always a heavyweight to bear. Maintaining the business's longevity while addressing family dynamics and ensuring the survival of a legacy can sometimes be overwhelming. Luckily, this program addresses practical issues related to the longevity of the family businesses and offers family businesses an opportunity to learn and share strategies for sustaining a competitive business and a united family and ownership group.

Over three days, we will lay the foundations that enable families to begin drafting their Family Constitution, based on the understanding of what makes family businesses different, and the critical importance of building an approach to owning and leading the business together.

A unique feature of the program is that each participating family will be tutored individually for one hour during the three days by lead international faculty members.

Offer families pragmatic frameworks and tools for exploring the rewards, challenges, goals, and strategies for the long-term survival of their family business

Assist families in improving their governance, strengthening their ownership team, and initiating work on their Family Constitution

Reflect on experiences and strategies with like-minded families facing similar situations

Provide customized guidance through private, facilitated family meetings during the program

Initiate a work plan for writing a Family Constitution

Because the program addresses practical issues related to the longevity of the family enterprise, it is best suited for individuals who have an active role and meaningful interest in planning together with their family. Families attend in teams of two or more individuals from each company, preferably from two generations.

Unique characteristics and natural evolution of family business

Three-Circle Model of a family business

Stages of development for family business systems

Family dynamics

Family constitution/agreement as a tool for success

Governance and the role of the constitution/agreement

Key components of the constitution/agreement

How to develop a family constitution/agreement?

Family council as a key enabler

Guidelines for developing a family constitution/agreement

Family employment and other key policies

The competitive advantage of ownership

Role of owners

Ownership Governance

Shareholder agreements

 

The first day begins with laying the foundations for the context in which businesses and families operate, before moving to some of the fundamental understandings of family business dynamics, strengths, challenges, and stages of evolution. The second and third days address the need for Family Constitutions and how they cope with change, their different frameworks and what they contain, and finally, the tools families need to begin developing their individual constitution.

The classroom sessions combine interactive lectures, case discussions, and small group discussions. In addition, each family has a one-hour private facilitated meeting to address their individual issues.

Bachelor's degree

Proficiency in written and spoken English

Original bachelor's degree certificate

National identification card (ID) / passport

Personal passport-size photo

All cancellations must be sent in writing to execedregistration@aucegypt.edu. A full refund will be provided for cancellations made 14 days or more before the start date of the course

A 50% refund will be provided for cancellations made 13 to 7 days before the start date of the program

No refund will be provided for cancellations made 6 days or less before the start date of the program

Refunds will be issued to the same payment method used to make the initial payment. Refunds to credit cards are processed within 30 days provided that the participant has the actual credit card in addition to the POS receipt or bank statement while requesting a refund.

The refund of alliance programs is subject to the conditions of the alliance partner.
For further information, please contact us on the following numbers:
Sundays through Thursdays, from 9:00 am – 4:00 pm
Tel.: +202 26153375
Mob.: +2 012.06.787872