Diploma in Hospital Management and Operational Excellence
Diploma in Hospital Management and Operational Excellence
Program dates are subject to change  given the COVID-19 situation
Best practice to manage state-of-the-art healthcare organizations!
When?

June, 2020

Duration

1 academic year (3 semesters)

Total Fees

69,600 EGP

Application Deadline

May 15, 2020
Where?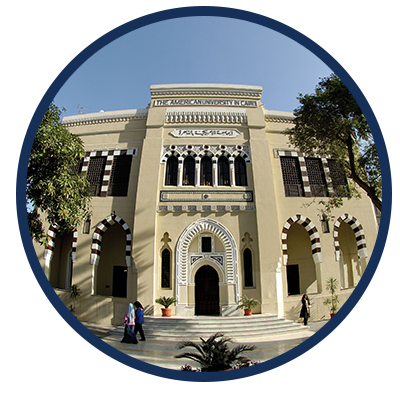 AUC Tahrir Square
The healthcare industry of the 21st century has one of the most complex structures compared to other global industries. Service providers ranging from public to private organizations are trying to adapt to new trends. Improving the efficiency and effectiveness of the healthcare delivery process, along with managing the expanding role of technology in healthcare services, are key goals for organizations that aim to excel in such a competitive setting.

The Diploma in Hospital Management and Operational Excellence is particularly designed for participants who aim to develop and enhance their knowledge and experience in hospital management as well as operational excellence.

The hospital management courses are building a solid base with a sophisticated approach to operational excellence. Thus, enabling participants to face and control challenges and efficiently run a successful healthcare organization.

Field visits to renowned hospitals will cover the practical approach through endorsing operational excellence, process management, and efficient resource management, which serve as a key foundation for managing reputable and prosperous healthcare organizations.

Design healthcare service processes

Utilize financial data analysis in making well-informed decisions

Adopt methodologies to achieve operational excellence

Implement fundamentals of supply chain management

Establish an asset management program that is a key success factor for healthcare organizations

 

Healthcare professionals currently working in the healthcare management sector and seeking to sharpen their knowledge and skills and acquire a practical approach to establish a culture of excellence within their organizations

Healthcare professionals who are investing in healthcare projects and aim to improve the services provided in their healthcare organizations, as well as their profit and market share

Hospital administrators who aim to excel at managing their organizations in a dynamic and competitive setting, and have a particular interest in better resource management and process control

A. Hospital Management courses

| | | |
| --- | --- | --- |
| Healthcare Systems | 12 hrs | BHOE 520 |
| Operations Management | 12 hrs | BHOE 521 |
| People Management | 12 hrs | BHOE 522 |
| Information-Driven Healthcare | 12 hrs | BHOE 523 |
| Healthcare Marketing and Patient Experience | 24 hrs | BHOE 524 |
| Financial Management  | 24 hrs | BHOE 525 |

 

B. Operational Excellence Courses

| | | |
| --- | --- | --- |
| Process Mapping and Improvement  | 24 hrs | BHOE 526 |
| Operational Excellence  | 24 hrs | BHOE 527 |
| Healthcare Supply Chain Management | 24 hrs | BHOE 528 |
| Healthcare Asset Management   | 24 hrs | BHOE 529 |

C. Hospital Visits

BHOE 501
BHOE 502
BHOE 503

* D. Business Acumen (Online)

| | | |
| --- | --- | --- |
| Design Thinking | 20 hrs | BOBA 501 |
| Emotional Intelligence | 20 hrs | BOBA 502 |
| Crisis Management | 20 hrs | BOBA 503 |

 

*The list of topics is dynamic; participants will need to verify available courses at the time of admission

Admissions Criteria

Bachelor's degree in Medicine, Pharmacy, Dentistry, Science, Nursing, Business Administration or equivalent

A minimum of three years of relevant work experience

Proficiency in written and spoken English

Admissions Process

 

Prepare a clear scanned copy of the following documents (saved in PDF format):

Original bachelor's degree certificate

Work experience letter(s) indicating a minimum of required years of relevant work experience

A proof of English proficiency, through one of the following qualifications:

a high school degree from an international school where English is the primary language of instruction,

or a degree from an English-speaking college/university,

or test of English exam credentials with the following minimum results:

TOEFL iBT® test with a minimum total score of 72

Academic IELTS with a minimum total score of 5.5

Standard English Proficiency Test (SEPT) with a minimum level of B2A

The SEPT exam is available every Saturday at AUC Falaki Academic Building. For SEPT exam registration, please visit 24 El-Falaki St., Downtown

National identification card (ID) / passport

Personal passport-size photo

Click on Apply Now button on the website to start the online application process

Fill in the online application and upload the above PDF documents

The Admissions Committee will review your application and credentials and contact you if needed

You will receive an acceptance email specifying the next steps for online course registration and payment

 

For any inquiries regarding the application process, please contact the Participants Affairs Office at 02.2797.6287, Sundays through Thursdays, from 9:00 am – 4:00 pm, or send an email to execedregistration@aucegypt.edu.

All cancellations must be sent in writing to execedregistration@aucegypt.edu. A full refund will be provided for cancellations made 14 days or more before the start date of the course

A 50% refund will be provided for cancellations made 13 to 7 days before the start date of the course

No refund will be provided for cancellations made 6 days or less before the start date of the course

Refunds will be issued to the same payment method used to make the initial payment. Refunds to credit cards are processed within 30 days provided that the participant has the actual credit card in addition to the POS receipt or bank statement while requesting a refund.

The refund of alliance programs are subject to the conditions of the alliance partner.
For further information, please contact us on the following numbers:
Sundays through Thursdays, from 9:00 am – 4:00 pm
for individuals: +2 0102.820.2203
for corporates: +2 0106.286.2871