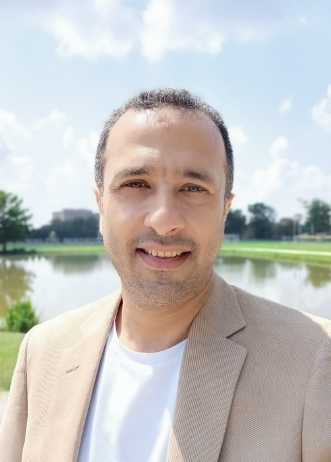 Ahmed
Sabry Abou-Zaid
Department
Department of Economics
Profile
Brief Biography
Ahmed S. Abou-Zaid is a professor of economics at the American University in Cairo (AUC). He holds a bachelor's degree in economics from Cairo University, MA degree from AUC, and he has earned his PhD from Southern Illinois University.
Abou-Zaid has long and extensive experience in teaching in US universities. He taught at Southern while doing his doctoral work, and at Eastern Illinois University from 2008 until 2021. During his tenure at Eastern, he held the position of the graduate studies coordinator from 2019 to 2021. He has also served in various committees such planning and budgeting, academic affairs, international education, and council for graduate studies. Abou-Zaid supervised several PhD dissertations and master's theses. His students currently hold prominent positions in government agencies, central banks, and financial institutions in the US and other countries in South America and Asia.
Abou-Zaid's main areas of interest are institutional, monetary, macroeconomics, and international finance and development. His work spans empirical, and policy analysis. His vita lists various publications, covering topics such as governance, shocks spillover, oil and exchange rate pass through, and quality of growth in Africa. He has also collaborated with researchers in other areas such as management, comparative religion, and computer science.
Africa's Growth Dilemma: The inconsistent Trinity, J Economics and Political Science, Forthcoming.

Natural Resources in Africa: Gift or Curse, Journal of African Studies and Development. Vol (13) 2, 2021.
Institutions and Growth: An investigation of the Governance's Transmission Channels, Journal of Economics and Finance, with Ed Lahouij, Vol. 8(2), 2018.
Inflation and Growth Nexus: Does Government Spending have a Role? Evidence from a Dynamic Time Series Threshold Analysis in Egypt, IUP Journal of Applied Economics, Vol. 17(2), 2018.
Crowding in or Crowding out: The Interaction between Private and Public Capital Investment. World Banking and Finance Symposium, Dubai, 2016.
Inflation and Resilience of the U.S. Economy: An Estimate of the Threshold Level of Inflation in the U.S., With Hio Li, Journal of Economics and Finance, Vol. 7(6), 2016.

The high levels of Excess Reserves 2008-2012: An Investigation into the determinants of the U.S. Banks' Liquidity Hoarding during the Global Financial Crisis, with Mary Mattingly, Advances in Economics and Business, Vol.3(4), 2015

.
Religious Pluralism, yet a homogenous stance on interest rate financing: The case of Judaism, Christianity, and Islam, with Tesa Leonce, Contemporary Economics, Vol.8(1), 2014.
Patterns of Technology Transfer among Arab Gulf States: Opportunities and Challenges, with Dean Elmuti, Intl' Journal of Commerce and Management. Vol. 23 (4), 2013.
The U.S. Folklore, Proverbs, and Economic Behavior, Economics and Sociology, Vol. 6(2), 2013.
International Stock Market Response to the Federal Reserve Policy Actions: The Case of MENA Stock Markets, Journal of Financial Markets and Derivatives, Vol.3 (2), 2013.
Challenges and Opportunities of Health Care Supply Chain Management in the United States, with Dean Elmuti, Grace Khoury & Omar Omran, Health Marketing Quarterly, Vol.30 (4), 2013.
NAFTA and Sources of Real Exchange Rate Fluctuations in North America, with Sami Abdelwahab, Journal of Sustainable Economy, Vol. 5 (3), 2013.
Forecasting Foreign Exchange Rate using Artificial Neural networks: A Traders' Approach, with Adam Stokes, Journal of Monetary Economics and Finance, Vol.5 (4), 2012.
Role of Strategic Fit and Resource Complementarily in Strategic Alliance Effectiveness, Journal of Global Business and Technology, with Heather Jia, Vol. 8(2), 2012.
Volatility Spillover Effects in Emerging MENA Markets, Review of Applied Economics, Vol. 7 (1-2), 2011.

PhD, Economics, Southern Illinois University

MA, Economics, The American University in Cairo

BS, Economics, Cairo University, Economics and Political Science
Research Interest
Institutional Economics and Governance

International Finance and Development

Monetary and Macroeconomics