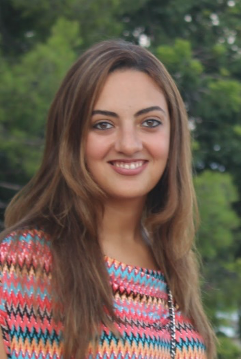 Hoda
El Kolaly
Position
Visiting Assistant Professor
Department
Department of Management
Profile
Brief Biography
Hoda El Kolaly is a visiting assistant professor of marketing at the School of Business at The American University in Cairo (AUC). She earned her PhD in business management from the University of Nottingham, UK in 2018, her MBA and BSc from AUC in 2002 and 2006 respectively. She has taught various courses in universities in Egypt and the United Arab Emirates, namely, Misr International University (MIU), The American University of Sharjah (AUS), and The American University of Ras Al Khaimah (AURAK). Her academic experience is coupled with strong practical experience in the field of marketing and business development. Her primary research interests are in the area of service research and consumer behavior. Her current interests extend to entrepreneurial marketing in family and non-family businesses, with special interest in research on women entrepreneurs.
PhD in Business and Management, University of Nottingham, Business School (NUBS), UK, 2018

MBA, American University in Cairo (AUC), Egypt, 2006

BSc in Construction Engineering, American University in Cairo (AUC), Egypt 2002

El Kolaly, H., Samsami, M., Schøtt, T., (in press). Business angels' ties with entrepreneurs: Embedded in traditional and secular-rational cultures. In N. Khachlouf (Ed.), Developments in Entrepreneurial Finance and Technology. Edward Elgar Publishing.

Tolba, A., Meshriki. H., and El Kolaly, H. "Family Business Innovation and Coping Mechanisms Following COVID-19 Disruption in Egypt". Paper presented at the conference on Family Business in the Arab World, Nov. 2020.

El Kolaly, H., Winklhofer, H., and Peters, L. (2016). "Consumer Engagement in Online Communities - A Practice Based Approach". In D. Fortin & L. Ozanne (Eds.), Marketing in a Post-Disciplinary Era: Proceedings of the Australian & New Zealand Marketing Academy Conference (ANZMAC), Christchurch, New Zealand. Paper won the "Best Paper" award for the track "Service Marketing and Customer Experience".
Research Interest
Service research and consumer behavior, with special focus on consumer engagement and experience,

value creation and co-creation

Entrepreneurial marketing in family and non-family businesses, with special interest in research on women entrepreneurs

Research in online and social media context and practice-based research