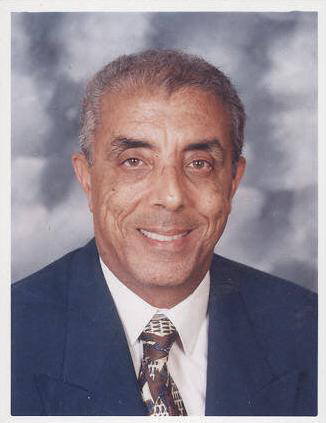 Samir
Youssef
Department
Department of Management
Profile
Brief Biography
Samir M. Youssef is Professor of Management and International Business at the Department of Management, American University in Cairo. He teaches in the fields of International Business, organization and business ethics. His research interests lie in the fields of international business, development business-government relationships, business strategy and social responsibility.
Youssef holds a PhD in International Business from the University of Iowa,1971 and a Masters in Industrial Organization from the University of Oregon in 1967. He has been at the American University in Cairo since 1980. He served as chair of the Management Department (1994-1998) and Director of MBA Program (1982-1986).
Prior to that he taught at Western Illinois University (1971-1975) and served as a consultant with Arab Consultants (1979-1980) where he worked on several projects in Arab Countries. He also designed training manuals for junior consultants.
He was a visiting scholar at Indiana University in1993 and at Bentley College in 1995. He worked as a consultant for several international organizations including the European Mediterranean Program, Dutch Development Office, DANIDA, UNDP and USAID where he participated in several studies related to the development.
Youssef designed, supervised and participated in various training programs offered by the Middle East Management Center training program for several companies including Mobil Oil, commercial international bank, Misr company for Chemicals, Swiss Farma and Santa Fe international.
- The Egyptian Bureaucracy and Foreign investors, Journal of Academy of Business and Economics, Vol.16, No.2, 2016

- Incorporating Informal Business Activities Into The Formal Economy: A Case Study from Egypt, Journal of Academy of Business and Economics, Vol.15, No.3, 2015

-Samir M. Youssef and Pascale Nader, Corporate and Community-Based Approaches to Social Entrepreneurship to Solving the Myriad Problem of Housing for the Poor, International Journal of Strategic Management, Accepted for Publication in the forthcoming issue, March 2014

- Integration Mechanisms in IT Outsourcing, Journal of International Management Strategy, October 2009

Managing Cross-Border Relationships through a Political Strategy: The Case of Competition for the 2010 World Cup, Review of Business Research, VIII, No.3, 2008

A Case of Moral Neglect in the Egyptian Sports Establishment, V1I1, no.4, 2007

Business Strategies in a Transition Economy, Journal of Business and Economics Vol.II, No.2q, 2003