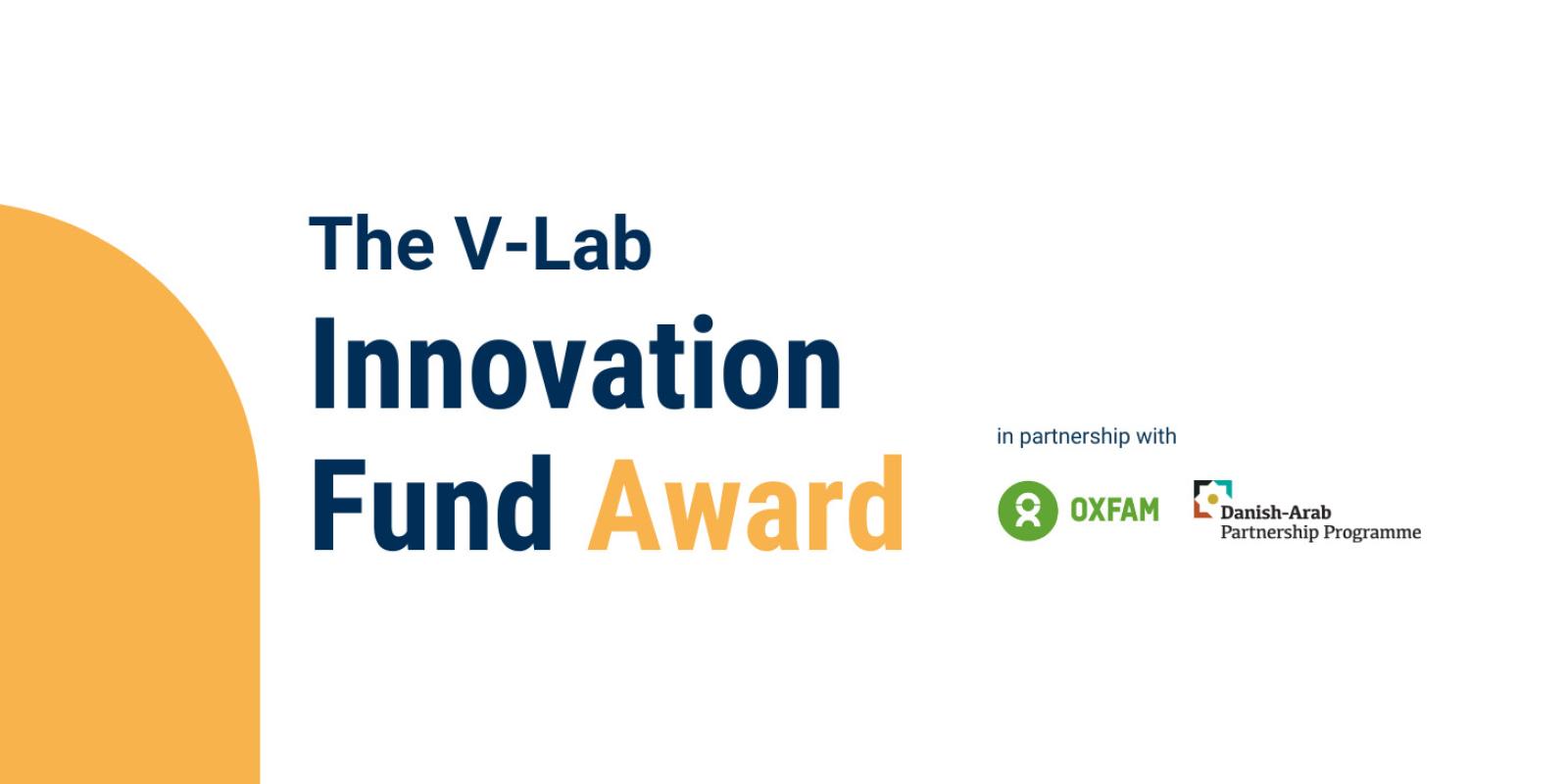 An award for impact: AUC Venture Lab recognizes its most influential startups
An award for impact: AUC Venture Lab recognizes its most influential startups
In light of the increasing challenges that have been facing startups since the beginning of the COVID-19 pandemic, the AUC Venture Lab launched the V-Lab Innovation Fund Award in partnership with Oxfam and the Danish-Arab Partnership Programme to honor its graduate startups that have been creating impact and launching innovative initiatives during difficult times.
Targeting exclusively V-Lab graduates, the award offered up to EGP 120K for nine V-Lab alumni who managed to create innovative solutions and empower the community through job creation and impact, especially in areas of financial inclusion, and green economy, social impact and inclusion, agri-tech, health-tech and ed-tech.
"We really wanted to offer our startups a boost through this fund. These startups are creating a wonderful impact and the award highlights and celebrates their stories and empowers them with funding that would help them expand their operations and provide better support to their communities," said Ayman Ismail, AUC Venture Lab director and Abdul Latif Jameel endowed chair of entrepreneurship at AUC School of Business.
"Oxfam is very proud of our partnership with AUC Venture Lab with the support of the Danish-Arab Partnership Programme to see the Innovation fund award winners for 2021-2022. Egyptian youth have come up with innovative ideas that will now become reality, supporting more growth and more social inclusion. We have developed the prizes in partnership with AUC V-Lab to provide immediate support to these youth entrepreneurs who can innovatively respond to current market problems and needs," said Mirjam van Dorssen, director of the North Africa Sub-Region at Oxfam.
Check out the winners below and read what their founders had to say.

The ed-tech platform was founded back in 2013 to provide high-quality babysitting and tutoring services for children. After exploring the market with booklets and a Facebook page, Orcas launched its mobile application and acquired more than 20,000 users across Egyptian cities including Cairo, Alexandria, El Gouna and the North Coast.
The Startup Accelerator Cycle Four graduate has set its mission to provide children with defined, enhanced and customized learning experiences through its online marketplace platform that connects tutors with parents and students.
"Our mission is to upgrade the way students learn outside the classroom through an innovative product experience. It is an honor and a great motivation to be recognized by AUC V-Lab's Innovation Fund Award for it," said Hossam Taher, CEO and head of product at Orcas.
After getting recognized by HolonIQ among the 50 most promising ed-tech startups in MENA, Orcas announced its plans to expand in MENAP with eyes on the Pakistani and Saudi markets.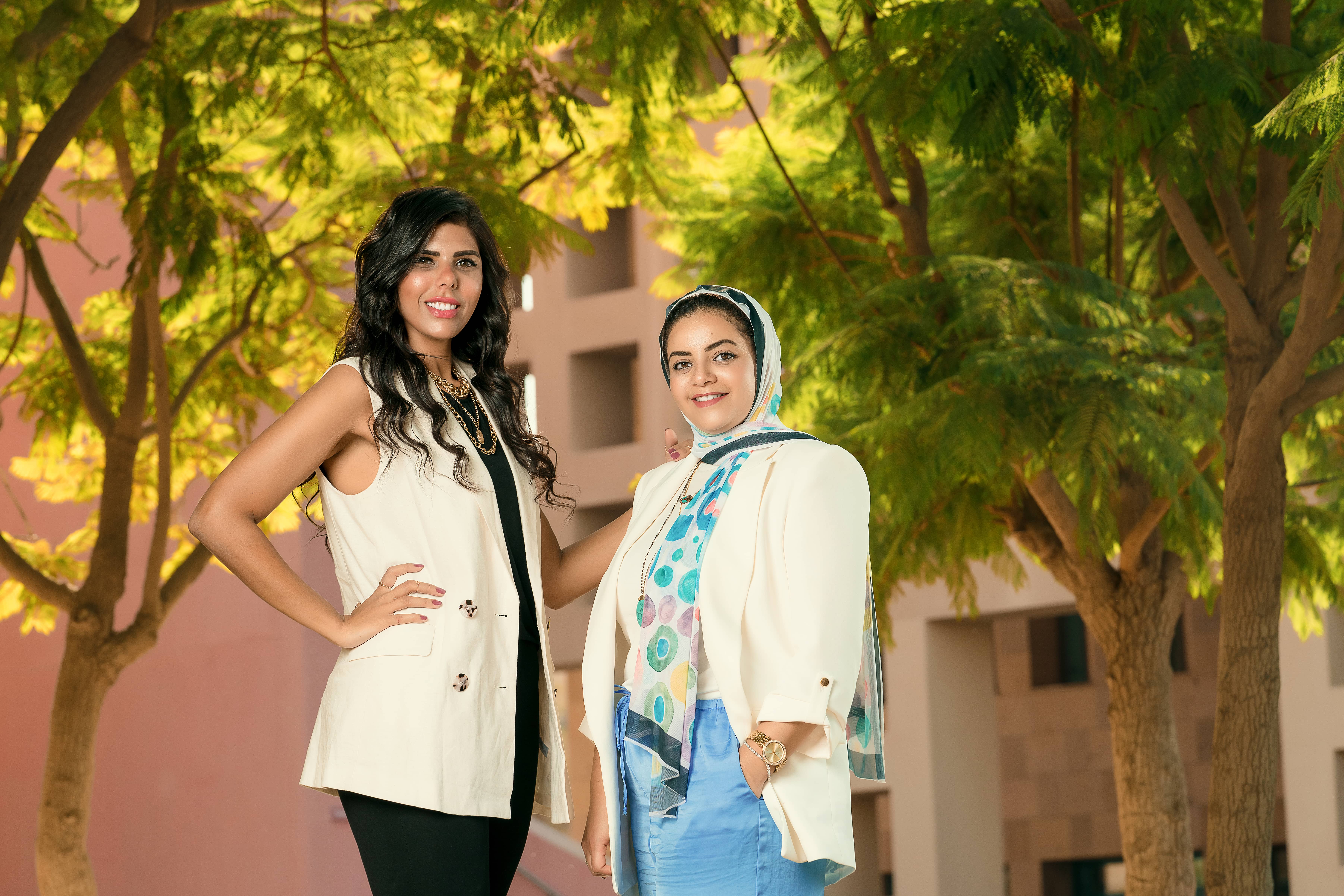 Having joined V-Lab in 2021, Brandloca's team was set on a mission to penetrate the fashion, beauty and home decor products, connecting customers with different local producers from every corner of the country through their e-commerce platform.
Founded by Sarah Hegazy and Sarah Abdelsalam, Brandloca is committed to elevating the pains of shoppers when it comes to time, money and effort by enabling them to find a wide variety of products in one place and allowing them to make one order from several vendors and pay a single delivery fee. On the other hand, it empowers local brand owners and factories with an online presence allowing them to access a wider customer base and keep up with the rapid development of the fashion industry.
Since its inception, the platform has also joined several collaborations to help local creators enhance their products, build stronger brands and acquire new customers.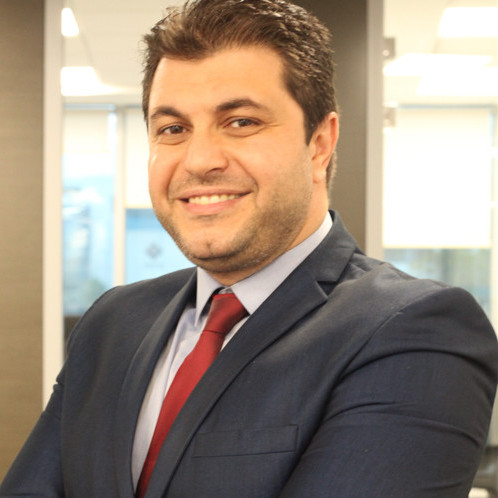 As a graduate of V-Lab's first Fintech Accelerator cohort, Neqabty has worked tirelessly to avail the services of syndicates to its members through online solutions. They automate transactions for healthcare services, provide user management services and integration with the syndicates' internal systems, and offer easier communication channels and ease of payments.
"The first steps for NEQABTY were born inside the AUC Venture Lab Fintech Accelerator powered by CIB Egypt. It was an adventure that we believed in from the first moment, and they believed in us as well and the real journey started there," said Mohammed Gamal, founder and CEO of Neqabty.
The startup currently serves more than 500,000 engineers and has processed more than 120 million operational financial transactions, with plans to expand in Africa.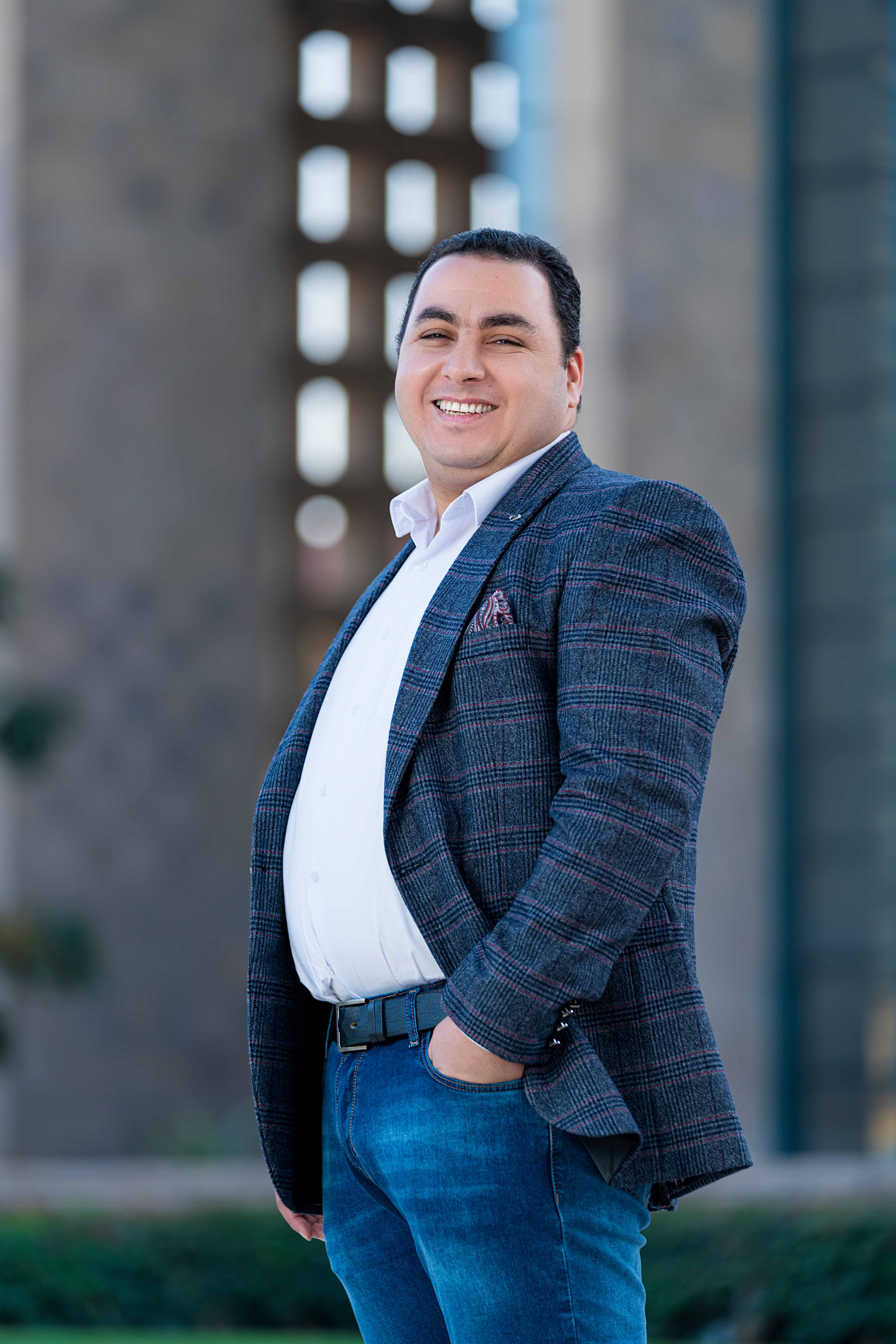 Skilldi, formerly known as ArabCBT, is an Arabic-speaking e-learning hub that develops Arab talents of different qualifications and enables highly qualified technology calibers to enhance the ICT job market in the region. The platform provides learners with a customized career development plan with integrated localized training and mentoring sessions.
"This award gives us confidence and a push towards realizing our mission of providing effective and accessible skill-building experiences to help individuals lead the life they aspire for," said Mohamed Abdallah, founder of Skilldi.
Abdallah added that by utilizing modern and proven learning techniques, powered by cutting-edge technologies, they continue to work on revolutionizing the EdTech industry.
Skill has recently expanded its services to the Saudi Arabian market by partnering up with the Ministry of Tourism and Ministry of Communications and Information Technology.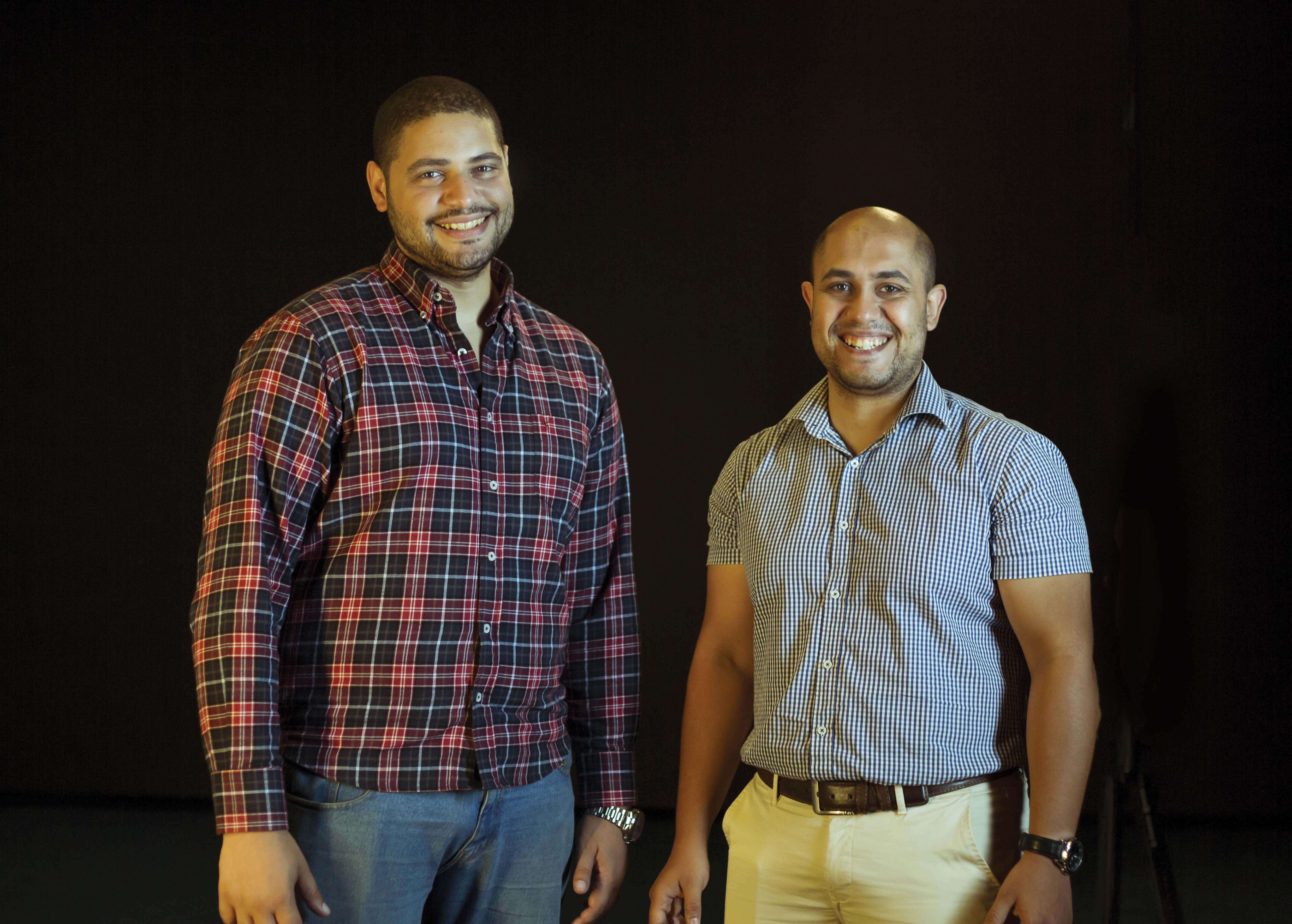 The Spring '20 Fintech Accelerator graduate Logista provides solutions for digitizing the logistics and delivery operations of businesses, allowing them to access crucial insights, optimize routing and improve efficiency.
Committed to streamlining delivery operations Logista has succeeded in creating job opportunities and a social impact.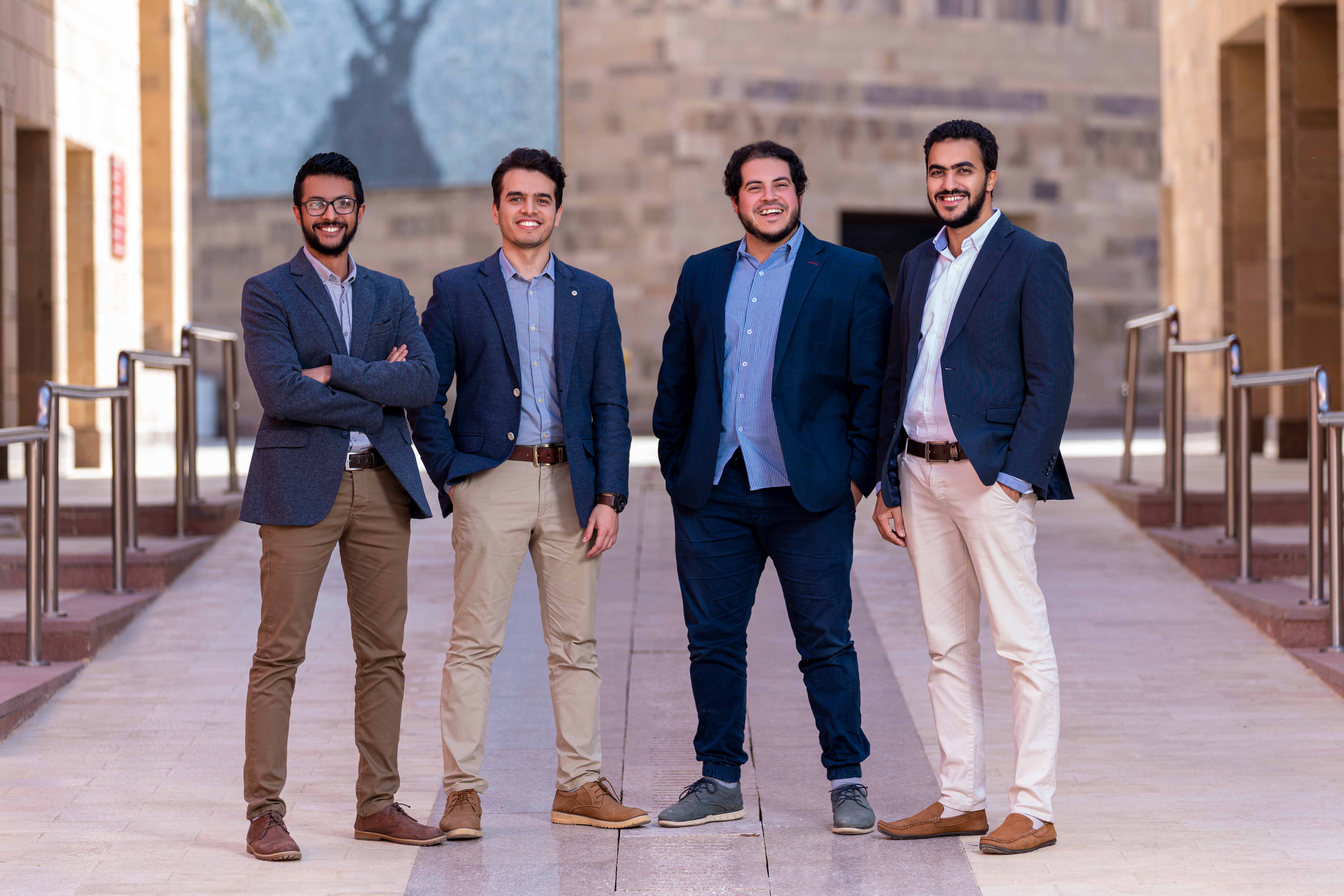 Science Crafts brings science to life by designing hands-on educational kits and learning scenarios that offer children gamified experiences they can enjoy and learn from. Science Crafts' solutions indulge children in a fun environment with maximum engagement and learning potential.
"It's exciting and fascinating when we see the children's faces at their maximum engagement level, using their hands and minds to find that "Eureka moment" when they understand an educational concept while having fun," said Mahmoud El-Amir, co-founder of Science Crafts and Jaykerz Co.
Throughout their journey, the team has been dedicated and committed to transforming the educational sector and displayed strong agility in the face of COVID-19 challenges.
Science Crafts is now covering a variety of educational subjects through its sister brand Jaykerz and diverse gamification services for schools and teachers to help learners reach their full social, cognitive and physical potential. On the partnerships side, Science Crafts has joined hands with Nahdet Misr and Wataneya Society to widen its impact.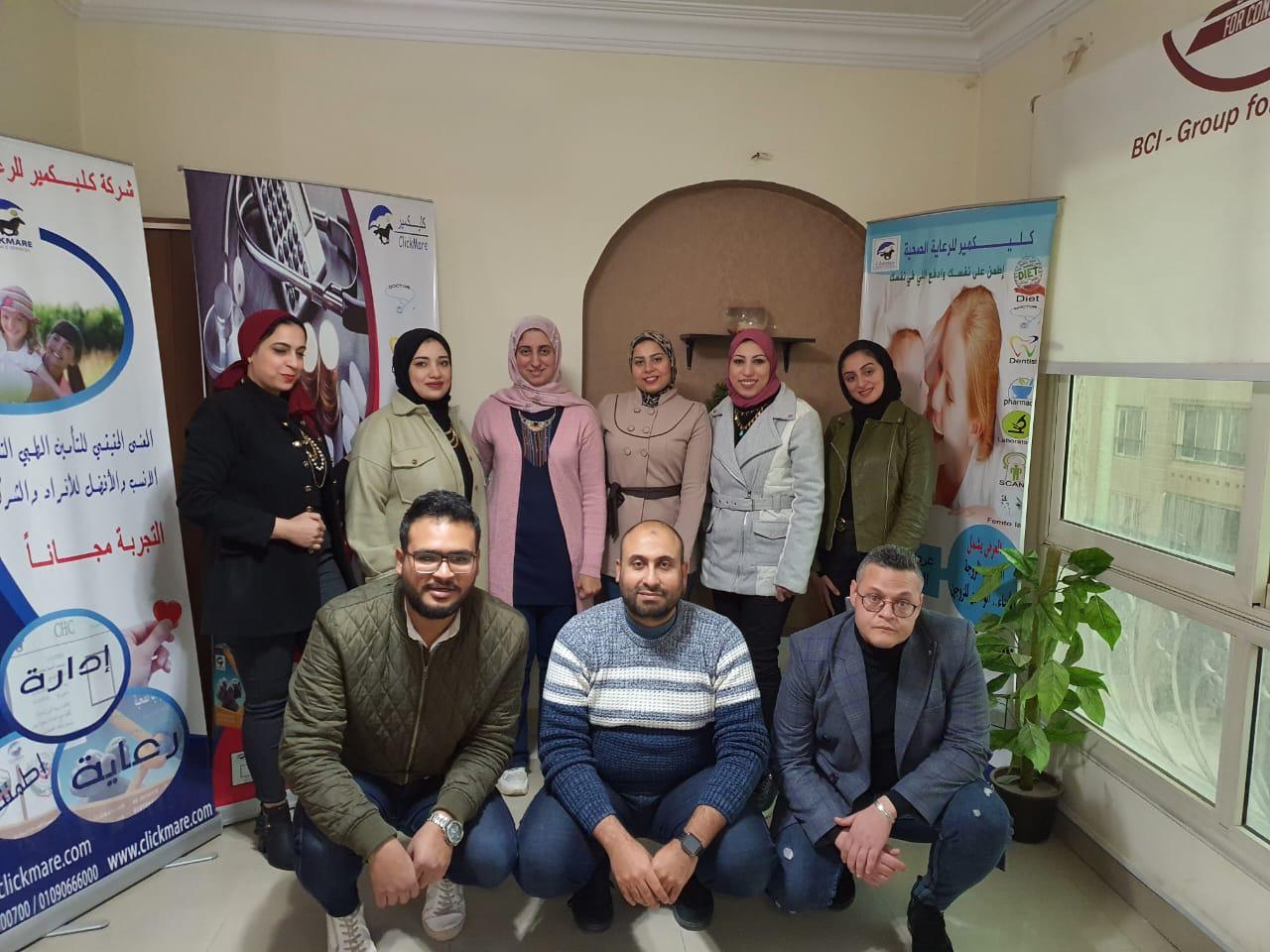 Founded in 2015, the Startup Accelerator graduate ClickMare started with a mission to bridge the gap for those in need of health insurance. They provide users with microinsurance that makes private healthcare services accessible and breaks financial barriers.
ClickMare has so far helped more than 40,000 Egyptians access quality healthcare services offering up to 80 percent benefit coverage at monthly premiums less than EGP 50 ($3) per family and a network of 2,600+ providers.
"Egypt's large and growing population will continue to fuel demand for healthcare projects. There is a neglected category of SMEs and families that can't pay the private sector's medical insurance and can't appeal to the national health insurance," said Dr. Ahmed Yousef, founder and CEO of ClickMare, explaining the pain his team is trying to provide a solution for.
The startup's growth rate doubled in 2021 due to the rapid increase in syndicates and the expansion of SMEs. ClickMare's upcoming plans include expanding in Alexandria and enhancing medical records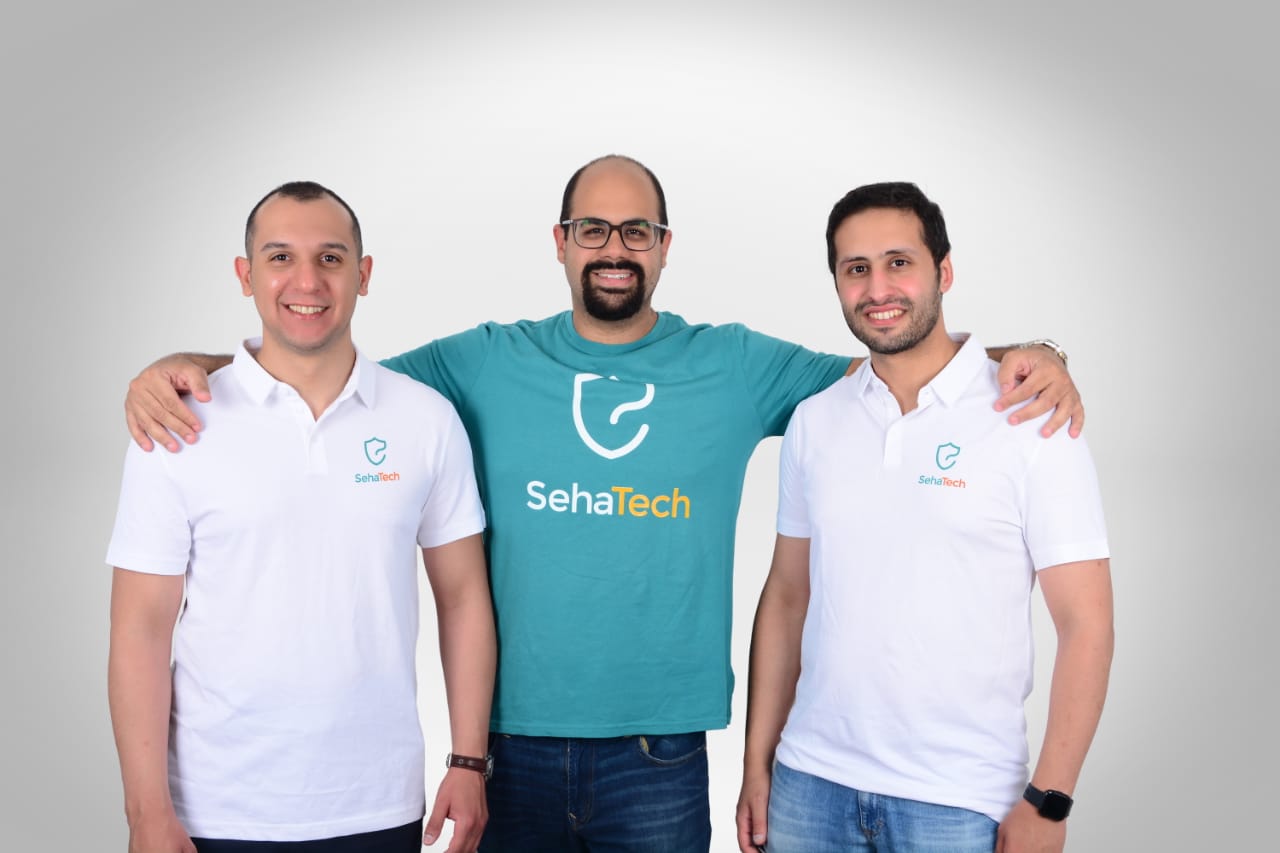 The Spring '21 graduate SehaTech has been selected to win among nine V-Lab alumni for their efforts to bridge the communication and financial gaps between the healthcare stakeholders.
"We are very glad that SehaTech won the AUC V-Lab Innovation Fund Award. V-Lab has always been very supportive and played a crucial role in our journey," commented Mostafa Tarek, founder of SehaTech.
In efforts to make healthcare services more affordable, SehaTech's customers will soon be able to benefit from vast discounts on the platform and can choose to pay in monthly installments.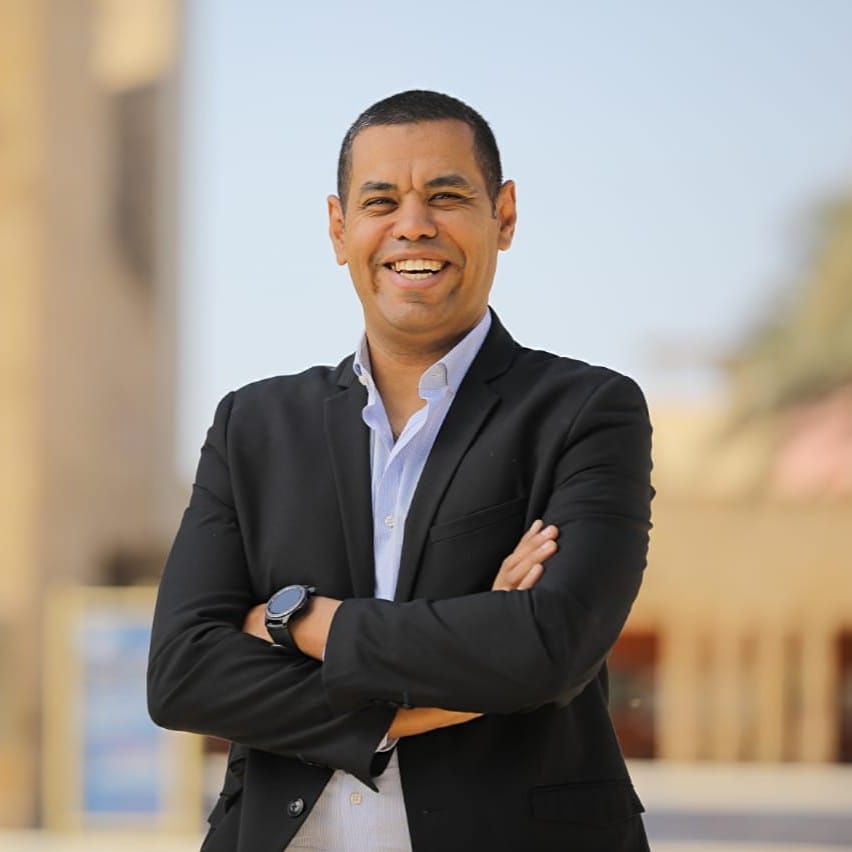 When it comes to the automotive industry, the Cycle 13 graduate Turbo One provides every on-demand service a car owner could need.
Turbo One's team works relentlessly to provide customers with the most convenient services according to their locations and schedules while offering service providers growth opportunities and a scalable demand of orders.
"I'm really proud that I've graduated from AUC Venture Lab Startup Accelerator in 2019. The acceleration program is still - as always - pushing all graduate startups with all the support possible. Thank you to all our mentors, the V-Lab team and Professor Ayman Ismail who have helped us access networks for business opportunities and investment," said Mohammed Sayed, founder of Turbo One. Sayed added that they are currently exploring a new model with wider scalability opportunities.