Pressing Needs in the Learning and Development Landscape in Egypt: What Corporates and Training Providers Need to Know
Pressing Needs in the Learning and Development Landscape in Egypt: What Corporates and Training Providers Need to Know
AUC School of Business Executive Education released the first report in a series of activities and discussions that explores Egypt's learning and development (L&D) landscape.
Using insights from 30 organizations in 12 key business sectors in the Egyptian market, the report paints a picture of the current dynamics of the L&D landscape in Egypt from a corporate viewpoint, providing a reference that both providers and corporates can use as an eye-opener on the local market dynamics at large.
AUC School of Business, with its position as a pioneer in university-based executive education, is setting the baseline for future studies in the market through this report.
Key Report Highlights
The research was led by a team of executive education experts from AUC School of Business, who conducted thorough personal structured interviews, and aggregated responses highlighted in this report. In addition, insights from relevant UNICON reports are incorporated for comparison with global trends.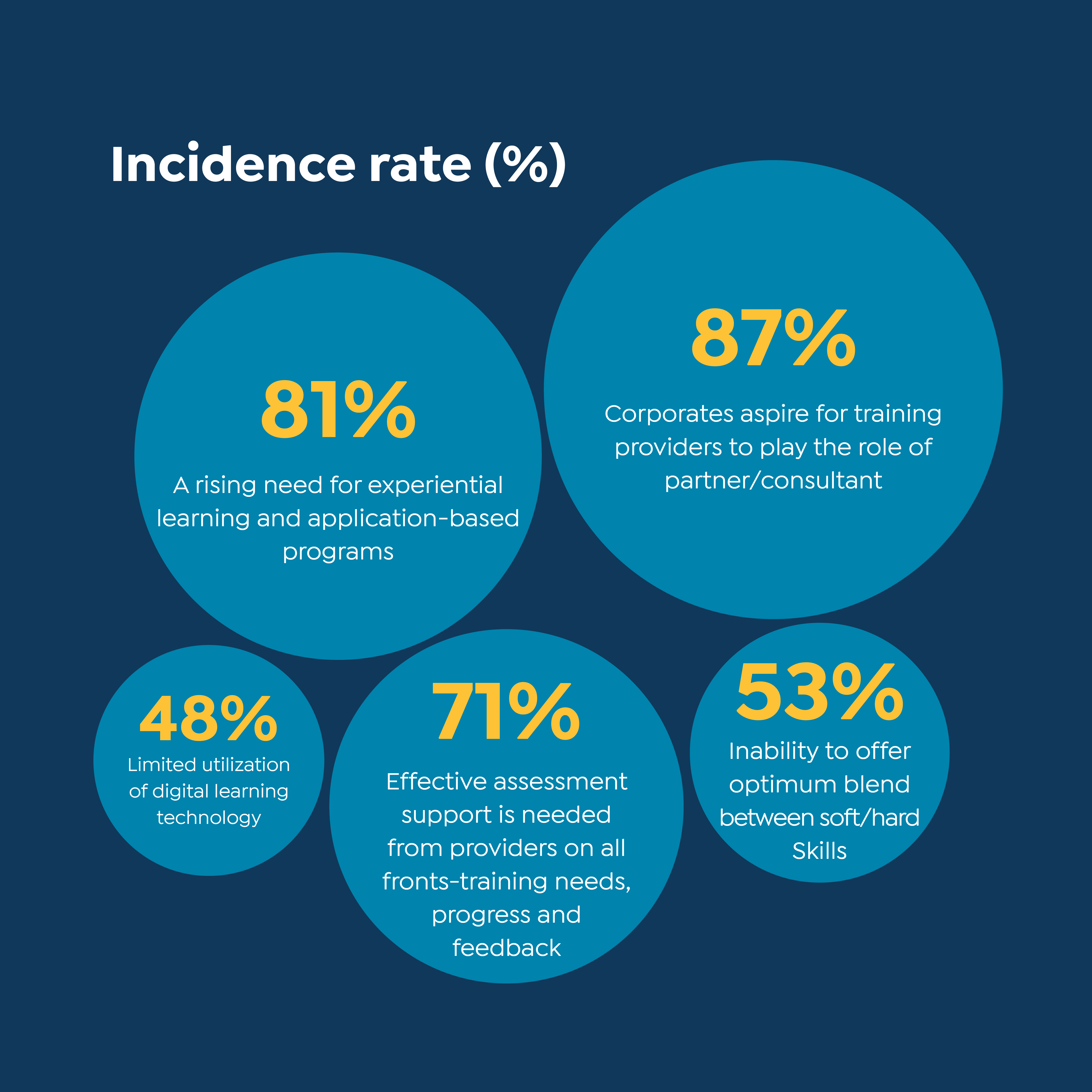 The report explored the key market gaps highlighted by the interviewed sample. The need for establishing a partner-consultant relationship is the most essential, with a weight of 87 percent. A rising need for experiential learning and application-based programs has been identified with a weight of 81 percent.
The report clarifies the necessity of providing the training service with efficient assessment support on all fronts. The report also explores how companies identify their requisite training. The corporate L&D function was reported as the leading trigger eliciting training needs with a weight of 51 percent.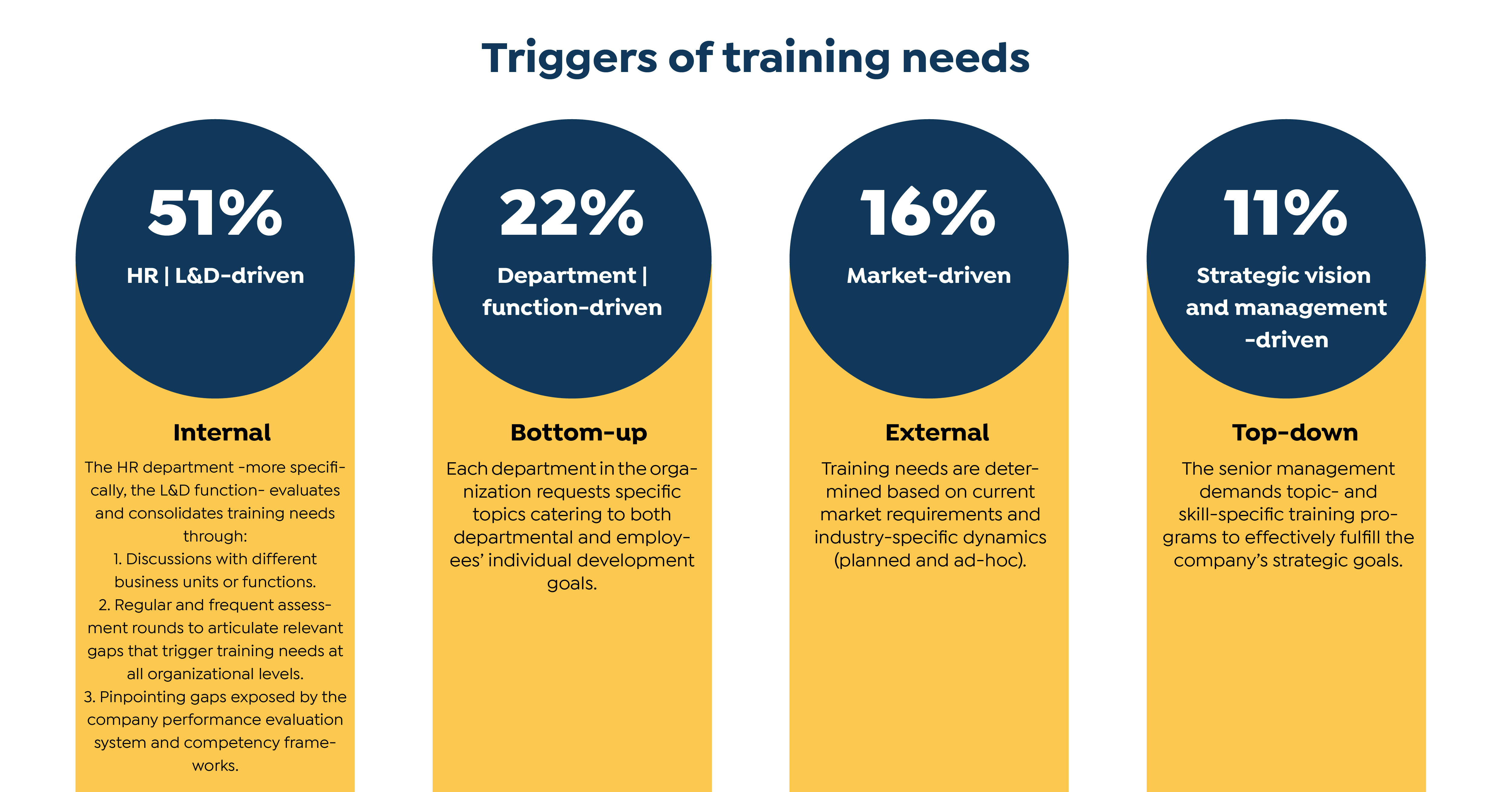 In addition, the report paints a clear picture of how corporations plan their training needs for the year, including training budgeting time and ranges per sector, training provider selection, and training formats.
Report Showcase Event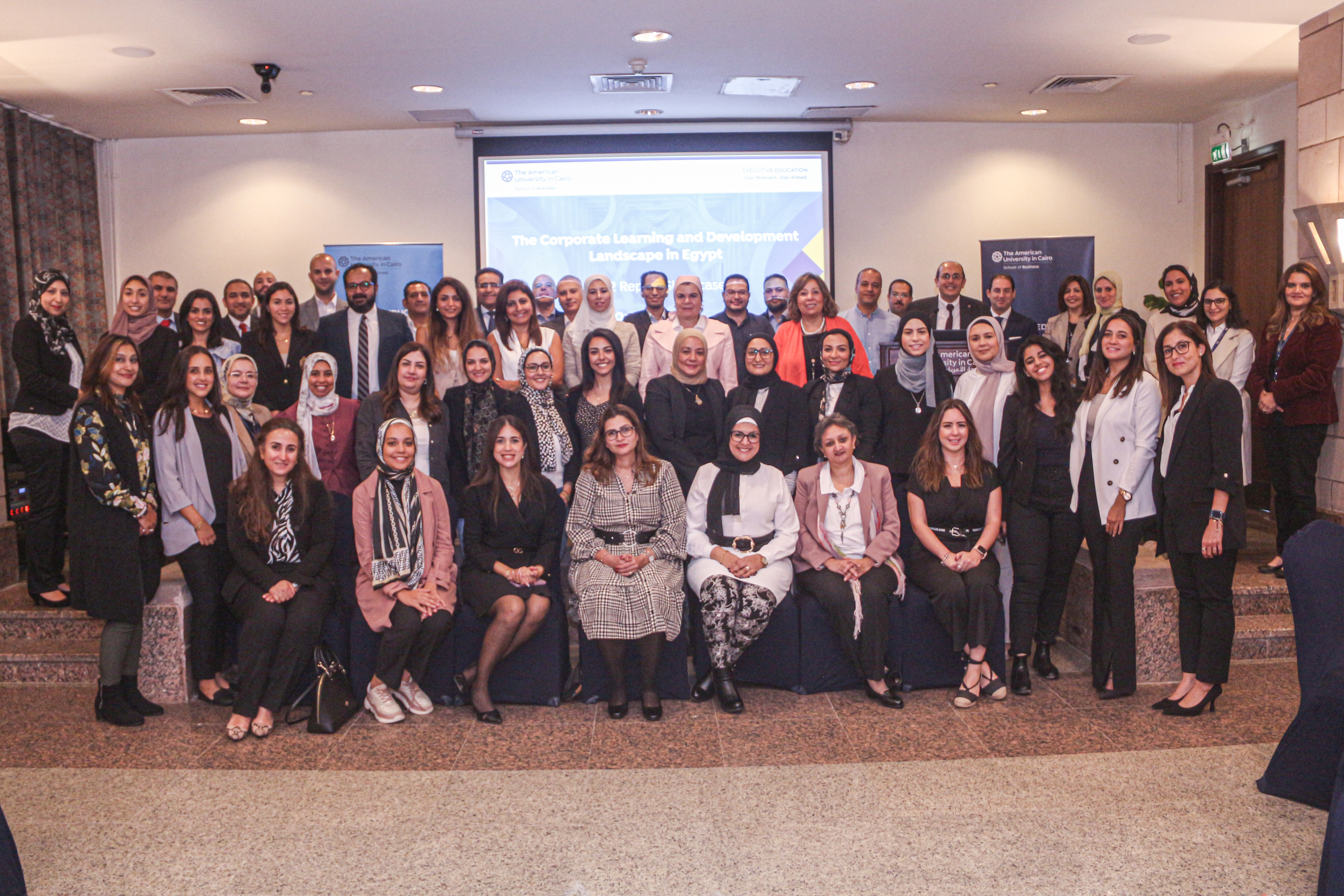 To showcase the report, an event was held on the AUC New Cairo Campus, where corporate representatives were invited to learn about and explore highlights from the research.
Sherif Kamel, Dean School of Business explained how this report is related to the core of the School's mission and vision, AUC School of Business Dean Sherif Kamel highlighted that .
"The future of work is related to the future of learning, and both affect each other. This report is another milestone in the journey to help realize two of our main goals; shaping future leaders and disseminating knowledge," expressed Kamel.
Mohamed Kesseba, senior director of programs at AUC School of Business Executive Education, highlighted the main reason for developing this landscape assessment; why this report came to life.
"I think we can all agree that change has become an absolute constant. To deal with it, we had to look at the market. This report is the first in a series of activities and discussions on what the market needs. With this study, we are painting a picture of what's going on in the L&D landscape," explained Kesseba.
Mohamed AbdelSalam, executive director of AUC School of Business Executive Education, commented on how this report serves the School as a training provider.
"We always strive to provide best-in-class programs and activities. Taking one-sided decisions when it comes to corporate L&D needs no longer works. One of the reasons this report came to exist is to give us comprehensive knowledge of what the market needs in the L&D landscape," underlined AbdelSalam.
School of Business's Role as an Education Partner Continues Beyond Research
Through this initiative, AUC School of Business Executive Education establishes itself as a corporate learning and development partner. Not only through providing key insights into the L&D landscape, but also as a training partner that offers a wide range of business solutions. In addition to a broad portfolio of open-enrollment programs, the AUC School of Business Executive Education is equipped with a full-fledged business solutions unit that offers customized training programs, exclusive enrollment for open-enrollment programs, as well as assessment services. The unit works to facilitate, enable, and partner with businesses striving to achieve organizational excellence.
To watch the full launch event, click here, and for more details, check out the full report here.