AUC Angels: A Rising Star in MENA's Startup Ecosystem
AUC Angels: A Rising Star in MENA's Startup Ecosystem
"The mission of AUC Angels is really to support innovative Egyptian startups secure seed funding, and in doing so provide an attractive pipeline of startups for our angel investors."
AUC Angels, the region's first university-based angel investment network, was recently ranked high in Magnitt's 2021 Emerging Venture Markets report among active contributors in the startup investment space in 2020. The report also featured various insights about the year's investments.
In mid-2018, AUC Angels was established in partnership with AUC Venture Lab with the objective of supporting the Egyptian entrepreneurship ecosystem, and in particular early-stage startups by increasing their access to investment capital. Launched by its Founding Director Ayman Ismail, Abdul Latif Jameel endowed chair of entrepreneurship and associate professor and the founding director of the AUC Venture Lab, and then Manager, Ahmed Amin, AUC Angels offer a four-fold approach to help startups.
According to AUC Angles Manager Mariam Kamel, their work covers "building an angel network that provides networking and syndication opportunities for our investors; providing vetted investment opportunities by screening the startup applications and advising them on developing attractive investment cases, facilitating the deal preparation, structuring, and closing, and finally support in a post-transaction follow-up," Kamel said.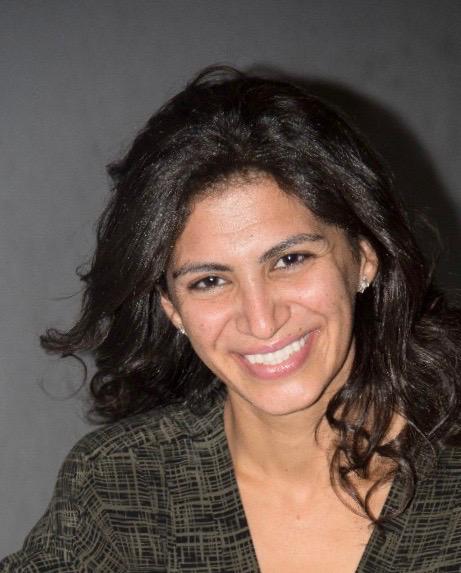 "So far, our investors have funded 14 startups, and our team has provided advisory services to nearly a dozen others." - Mariam Kamel, manager, AUC Angels.
AUC Angels invests in startups that cover a range of sectors, from fintech to e-commerce, health tech to online gaming, edtech to logistics solutions, and a variety offering B2B software solutions. They specifically target startups looking for pre-seed, seed, and pre-series A funding.
The opportunities presented through this network are for startups that have high-growth potential in their addressable markets and are backed by a strong team. The startups have to be past the idea stage having already launched their products or services, proved traction in their markets, and have a strong chance for positive returns.
Eager investors and a promising startup scene
When it comes to AUC Angels' strongest asset, the investors, Kamel indicates that although there is a wide variance in the investor profile, they all share a few unique elements.
"There are a few common elements, though that most of our investors do share, not surprisingly, a fascination with the startup ecosystem, and a desire to "give back" through investment and mentorship in entrepreneurs that are providing more depth and breadth to the Egyptian economy, " stated Kamel.
This comes with no surprise indeed, as Egypt's, as well as the region's startup ecosystem, is becoming increasingly attractive to investors. According to Magnitt's 2021 Emerging Venture Markets report, MENA venture funding broke the $1BN level for the first time on record. The three main innovation hubs of the UAE, Egypt and Saudi Arabia, accounted for 68 percent of total deals disclosed in 2020, with KSA registering the highest increase in deal flow, up 35 percent. Egypt's share of total deals in 2020 is 24 percent of the region's, ranking second after UAE in-country deal comparison. While the UAE maintained its leading position in funding with 56 percent of venture capital (VC) investment, Bahrain (+200 percent), Saudi Arabia (+55 percent) and Egypt (+31 percent) registered the highest increases year on year (YoY) in 2020. Proudly, AUC Angels ranked among the top funding institutions to close five to nine deals in 2020.
AUC Angels' top investments in 2020
2020 was a rich year for AUC Angels, with multiple investments covering startups from various sectors. Let's take a closer look at their top investments: 
| | |
| --- | --- |
| | |
| Mohamed Ihab | Youssef Moemen |
"Our Analysts are really the 'unsung heroes' of the AUC Angels team, and do much of the work that has led to our performance this past year," said Kamel.
ElGameya, a mobile application developed with the aim of facilitating the management and collection of ROSCA cycles.
Ordera, an app that aims to enhance the takeaway experience by ordering through the app beforehand to avoid queues and delays during the preparation of the order. The app also offers loyalty programs that reward the customer and help venues retain their customers.
ILLA, an FMCG delivery logistics marketplace that caters to the big corporates and SMEs. Enriching customer journey and deepening relationships within the value chain.
Tayary, an online platform that operates a logistics system to deliver orders, made by restaurants, supermarkets, pharmacies, or customers.
OTO, an online English language tutoring marketplace.
As well as an investment in a cloud-based B2B SaaS platform that digitizes Supply Chain Management for SMEs in Emerging Markets, that is yet to be announced.
Startups and investors interested to join AUC Angels can connect with them through their website to know more about the application process.