AUC Angels
AUC Angels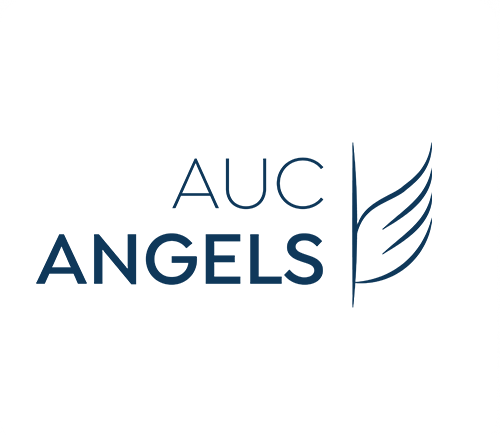 What is AUC Angels?
AUC Angels is the first university-based angel investor network in the MENA region. Angel investors are individuals who are interested in investing in early-stage startups with growth potential which in turn supports the growth of a dynamic entrepreneurship ecosystem in Egypt.
The mission of AUC Angels is to (i) build an angel investment network for AUC alumni and friends, (ii) provide a strong pipeline of startups for our angel investors, (iii) facilitate deal flow, (iv) support innovative Egyptian startups secure seed funding, and (v) provide support after the investment is completed.
In partnership with AUC Venture Lab, AUC Angels has access to vetted and highly scalable startups, who have already launched their products or services, proved traction in the market, and have a strong chance for positive returns. AUC Angels provide startups with business and finance skills that equip them to develop attractive investment cases.
Million EGP Investments
0 +
Why join AUC Angels?
Being part of AUC Angels network will provide you with benefits that assist in landing deals and improving investment returns. You will be exposed to a number of educational seminars, personal development trainings, talks, roundtables, and fireside chats by local and international experts to help you refine your technical skills and knowledge in order to make the most successful investments. You will also be better equipped to help entrepreneurs run and grow profitable and sustainable ventures through either joining their board as a lead investor or participating in mentorship sessions. Additionally, you will be connected with a strong network of like-minded and accomplished professionals who discuss market patterns and opportunities, as well as invest collectively.

What are the membership benefits?
Your membership in AUC Angels will provide you with:
Access to investment opportunities in top tier investment-ready startups

Shared workload relating to due diligence, deal preparation and negotiations to minimize transaction effort

Specialized training sessions on the angel investment industry and deal flow

Access to a strong network of professionals, business owners and established entrepreneurs

Shared expertise with other members and best practices for angel investing

Reduced investment risk by syndicating with other members

Organized pitching sessions and meetings logistics by AUC Angels

How do I become a member?
Membership in AUC Angels is open to AUC alumni, faculty and employees or for those nominated by a network member. Membership is subject to approval by AUC Angels team. The annual membership fee is EGP 10,000. To join AUC Angels, please send an email to aucangels@aucegypt.edu with your inquiry or submit this form to proceed with the membership application process.