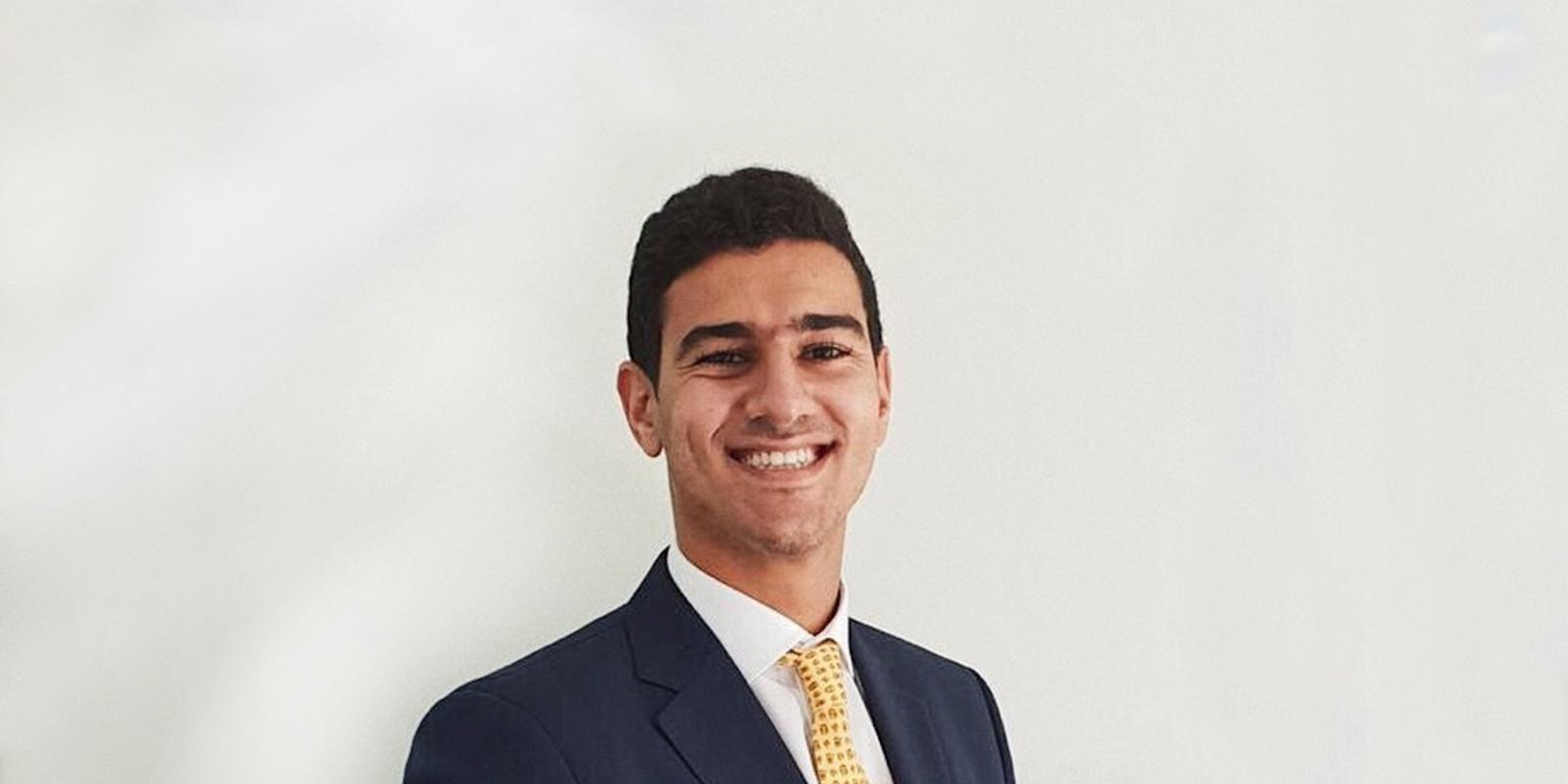 Meet Mohamed Khaled Dahawy '19: Egypt's ACCA Professional Exams' Prizewinner
Meet Mohamed Khaled Dahawy '19: Egypt's ACCA Professional Exams' Prizewinner
We are proud to announce that our alumnus Mohamed Khaled Dahawy '19 has achieved the highest score in Egypt in the 4 professional exams of the ACCA (Association of Chartered Certified Exams), being the Prizewinner (the award for the highest mark by a student) for the Strategic Business Leader (SBL) paper, the Advanced Financial Management (AFM) paper, the Strategic Business Reporting (SBR) paper, and the Advanced Audit and Assurance (AAA) paper. In addition, he was able to complete his exams in under one year, and in one attempt.
The ACCA Qualification is the world-leading accountancy qualification for aspiring financial professionals - providing students with the skills, knowledge, and values to have successful careers and lead the organizations they work with into the future. As a result of AUC School of Business being ACCA certified, accounting students are only required to complete five courses outside of their undergraduate courses to become ACCA-certified. Mohamed Khaled Dahawy '19 managed to complete the five remaining exams in four sittings, in under one year. Despite that the average pass rate of the exams typically ranges between 30-40% and the majority making more than one attempt to pass, Dahawy was able to excel from his first trial.
We caught up with Dahawy to discuss his ACCA journey from beginning to end, wondering how it feels to be a 4x Prizewinner, and what the future looks like for him.
With the average pass rate falling between 30-40%, how did you manage to pass the exams in one attempt? What was your secret recipe?
Constant practice, a lot of dedication, and having a constant positive mindset that what I am doing is possible and achievable. On top of that, I had the luxury of taking a course here in Dubai at Phoenix Financial Training, which genuinely set me on the right track as well.
Congratulations on becoming a Prizewinner (times four!) How did you feel when you received the highest score in Egypt in the four professional exams? Were you secretly hoping for it?
Gaining the Prizewinner status was truly unimaginable! Honestly, I never aimed at achieving the highest marks in any of the exams I attempted. My primary focus was to obtain the certification in the shortest period possible.
There must have been bumps along the way. What was the main challenge you had to overcome during your preparation for the exams?
The most major challenge was balancing a full-time job with studying for the ACCA. I took on my first full-time job at Grant Thornton, Dubai, in the External Audit department, not long after graduating from the AUC School of Business. Being able to adjust and adapt to my new work-life while putting in considerable effort to study and attempt these exams had to be my main challenge.
Did studying at the AUC School of Business enable you to finish your ACCA in under one year?
The AUC School of Business sincerely provided me with a solid base and strong foundation that are essential to be able to perform competently in the ACCA. If it weren't for the great deal of diversity at the School, whether in the courses or in the professors and their backgrounds, I believe I wouldn't have been able to achieve such results.
How about the personal competencies you gained throughout your studies?
The AUC School of Business has helped shape me into the character that I am today. One which can take on various types of challenges, whether it's dealing with different clients on a daily basis or being able to work with different people at my firm. I can confidently say the School has enabled me to become a more well-rounded person.
If you were to give thanks to individuals who have supported you on your ACCA journey, who would they be?
I would first like to thank and express my gratitude to my father and mother, Khaled Dahawy, professor of accounting and chair of the accounting department at AUC, and Amany Khalil, fitness instructor, who have invested in me and have given me the luxury of guidance throughout my life and while taking on the ACCA. I would also like to thank all my professors at the AUC School of Business who equipped me to tackle the challenges of the real world.
You've set the bar so high for yourself, what are your next steps?
To continue expanding my knowledge and find areas that will allow me to develop as a professional; that will always be my next step. I'm also heavily invested in helping AUC students and all ACCA aspirants who are seeking support and assistance in taking on this rigorous qualification.
Having once been in their shoes, what would you advise your fellow undergraduate students?
Never underestimate yourself and never stop investing in yourself, even after you graduate. We live in an exceedingly competitive era and therefore, continuous development is vital. I was never the smartest person in class, but I believe: if you put in the effort, the results will follow.