Supporting Entrepreneurs and Their Startups During COVID-19: AUC Venture Lab Goes Virtual!
Supporting Entrepreneurs and Their Startups During COVID-19: AUC Venture Lab Goes Virtual!
Abiding by the rules of social distancing while maintaining effective operations and supporting startups in such a critical time, the AUC Venture Lab has gone virtual.
Responding to the current circumstances that have stemmed out of the COVID-19 outbreak, the AUC Venture Lab (V-Lab), Egypt's first university-based accelerator and the top-performing university business incubator in the Middle East and North Africa, has leveraged the power of the virtual community and its tools to do what it does best: help entrepreneurs build and safeguard their businesses.
Through launching new initiatives, shifting existing ones online, and forming impactful partnerships, the V-Lab has been stepping up in every possible way to support startups, even during a time of lockdown. 
Below is a list of the bundle of initiatives that the V-Lab has undertaken to date to help entrepreneurs battle COVID-19 implications.
Virtual Mentor Mingle by Nescafé
The Mentor Mingle by Nescafé initiative is a speed-networking event that allows entrepreneurs to meet with experts from different fields for mentorship and guidance throughout their journeys on issues related to business design and development, finance, FinTech, customer discovery, marketing, strategic planning, digital transformation and development, sustainability, and more. Typically taking place on a weekly basis for around a month and a half on campus, ­ Mentor Mingles were shifted online with social distancing in mind after the COVID-19 outbreak. The virtual Mentor Mingles are running smoothly, with different mentors taking part each week from highly reputable organizations including CIB Egypt, PayTabs, El-Araby Group, Aurora Consultancy, and Cleantech Arabia, to name a few.
"There is always a blessing in any crisis. Today, we used online solutions to meet the amazing and promising startups of the AUC Venture Lab. We were focused and had all the time to discuss the scope of work, project details, ideas, and opportunities. Luckily, we came up with even more and ideas and opportunities given the current circumstances; it was truly such a fruitful experience," expressed Manal Negmeldin, head of digital and omnichannel, El-Araby Group, after participating in the first virtual Mentor Mingle.
By the same token, Sally Asaad, Innovation Lab Manager, CIB Egypt, voiced: "Virtual Mentor Mingles are simply amazing! Thank you for being agile, entrepreneurial, and making sure business always happens! I truly enjoyed every moment of it."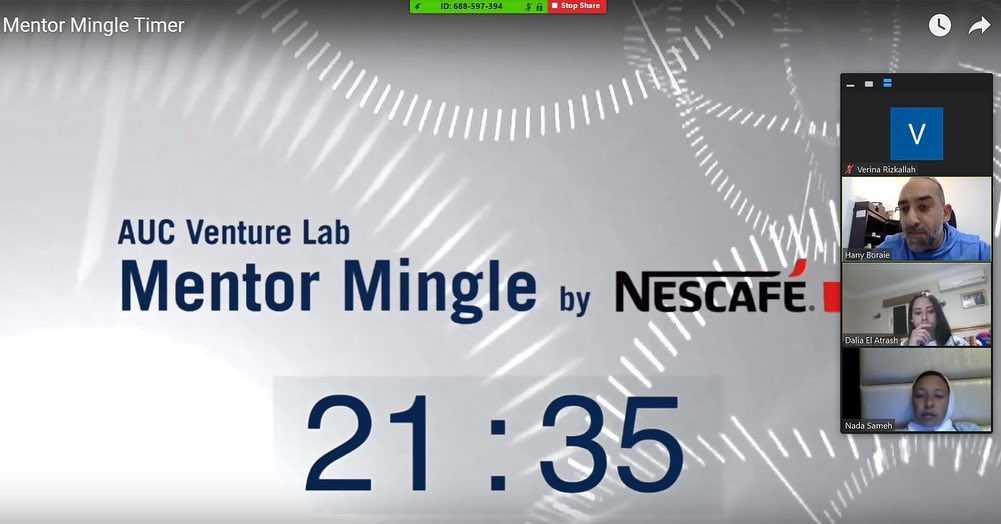 Launch of the AUC Venture Lab Quarantine Clinic
The AUC Venture Lab Quarantine Clinic was launched on March 22, offering entrepreneurs free personalized 30-minute, one-on-one online consultations and mentorship to assist and support them with the challenges they are facing amidst the pandemic. Happening weekly on Sundays, the clinic consultations are open to entrepreneurs with startups or startup ideas from all industries. The mentorship, relying on evidence-based entrepreneurship, is provided by the AUC Venture Lab acceleration team, which has a well-rounded experience working with startups across many industries including healthcare, energy, sustainability, FinTech, EdTech, creative industries and more.
"We started the Quarantine Clinic as a space for existing and aspiring entrepreneurs to get support in order to kickstart or maintain their businesses. This is really just an online extension of the type of support we typically provide on-ground in ecosystem events. Therefore, the clinic is an effort to ensure that entrepreneurs still have access to that support, especially with the current circumstances, since startups are confronted with challenges of reviewing, and perhaps altering their value propositions. So far, we have conducted two rounds of sessions, and the participants were diverse, including not only existing entrepreneurs but also aspiring entrepreneurs who are still in the idea phase, and even originally non-profit organizations that are now considering a more business-like arm for the sake of revenue-generation," explained Yasmine Nagaty, acceleration manager, AUC Venture Lab.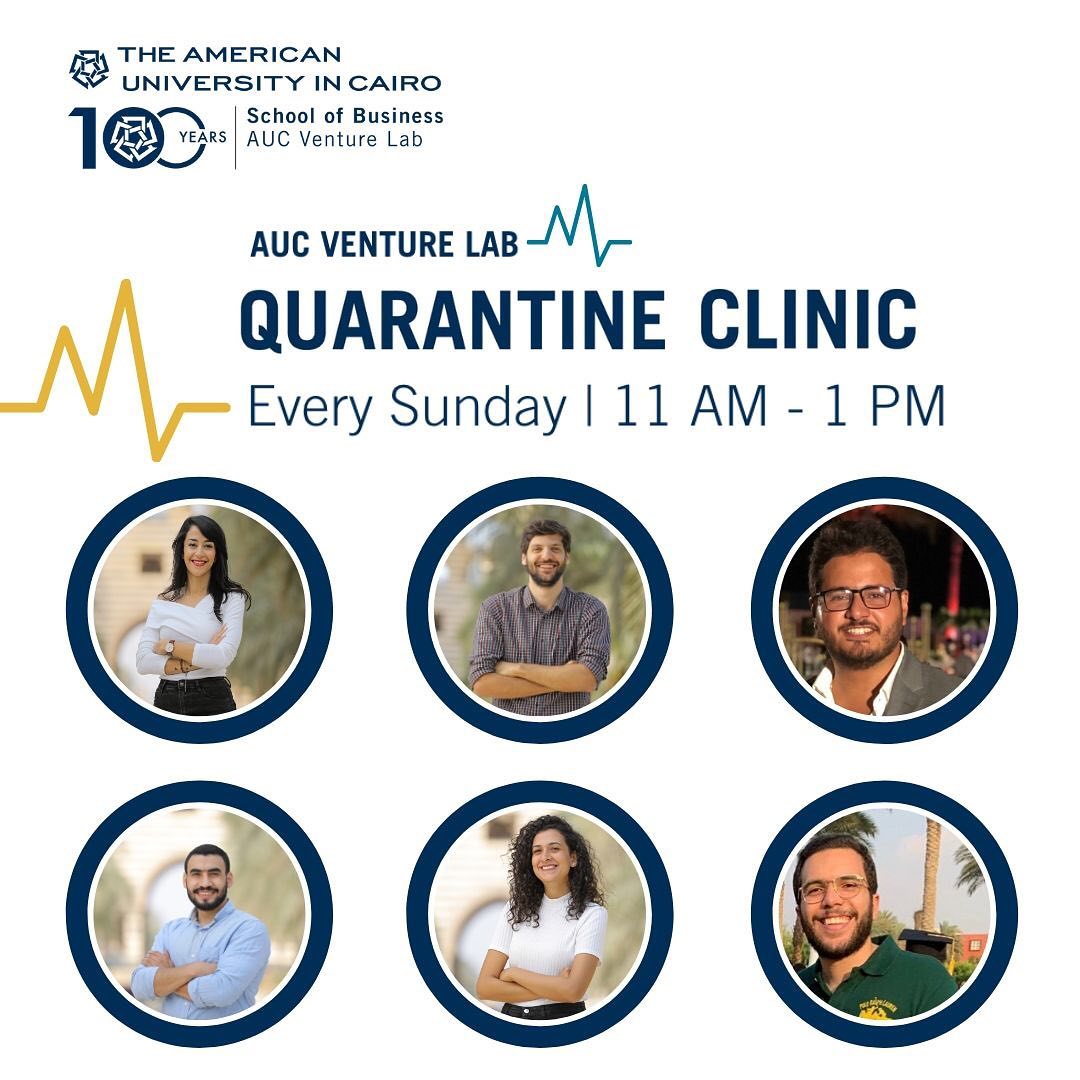 Introducing the Live Webinar Series: "V-Lab Talks"
The V-Lab Talks Live Webinar Series is a series of online public webinars aimed at entrepreneurs and professionals from all industries, allowing for a collective discussion and room for Q&A on the entrepreneurial scene at the moment and how struggling startups can manage their operations, with each webinar tackling a different topic. The first webinar of the series titled: "The COVID-19 New Normal: How Can Startups Find New Opportunities?" was led by AUC Venture Lab Director and Abdul Latif Jameel Endowed Chair of Entrepreneurship Ayman Ismail, discussing how startups can still find new opportunities amidst the coronavirus, as well as how the virus is bringing a "new normal" to our lives.
"We will go through two phases: the crisis phase and the recovery phase. The crisis phase is the one we are living right now, and it's here to stay for some time, possibly until the end of the year. It's the phase when everyone is shocked, panicking, and asking what should be done in terms of urgent procedures to just move past this stage. After 2-3 years, that's when the recovery phase will start; everyone will look back and reflect on the businesses that survived as well as those that didn't. What will be most evident, however, is that we'll observe that many of our current practices will continue even after recovery, despite how disruptive or opportune they are, such as digitalization and remote work," Ismail expressed.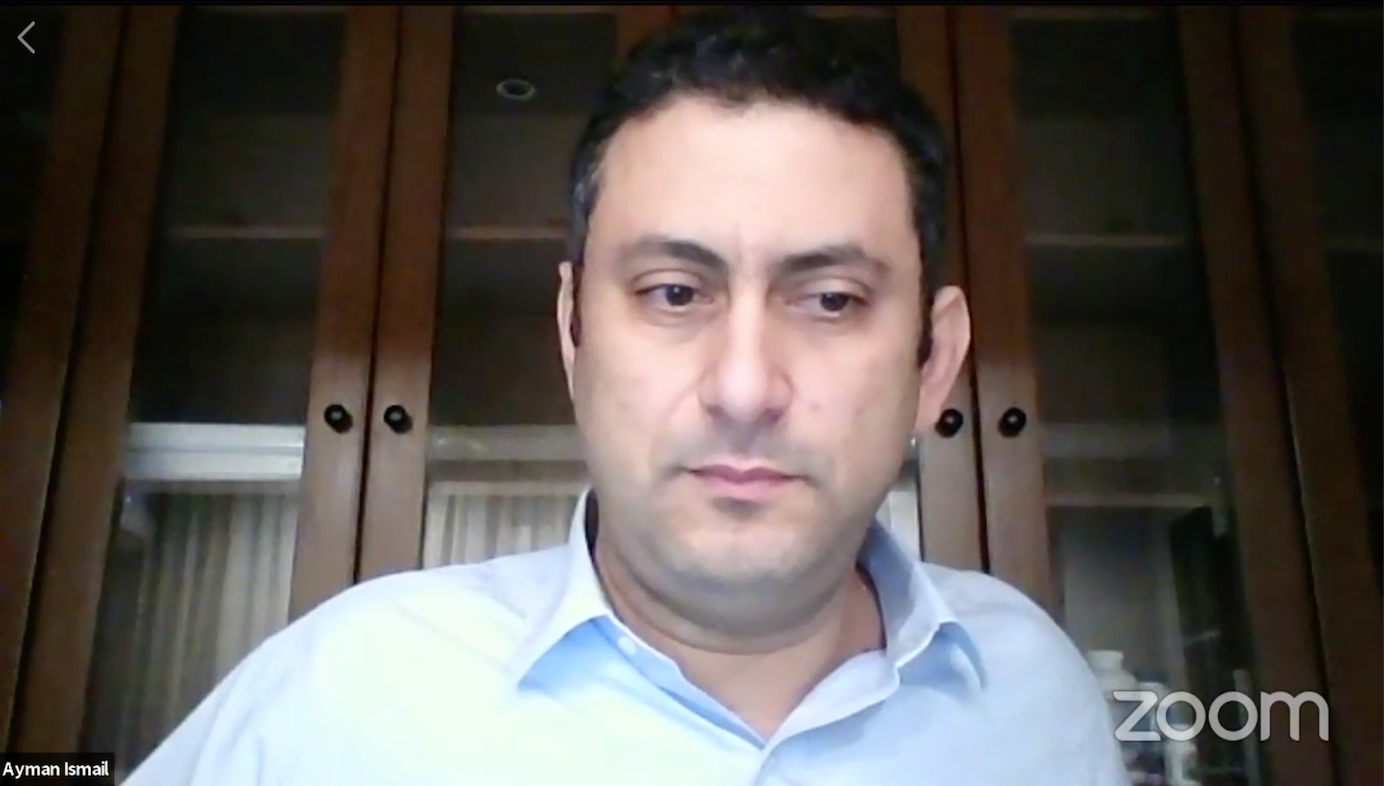 Mental Support for Entrepreneurs Through Free Psychiatric Sessions
Aware of the psychological impact of the ongoing situation on entrepreneurs and their families and how it can take a toll on their mental health, the AUC Venture Lab partnered with their graduate healthcare startup Takestep, Altibbi, RiseUp Connect, and Al7arefa, to offer free psychiatric 15-45 minute consultation sessions on-demand to help them manage their stress and anxiety in light of COVID-19. Interested individuals submit a request that includes their phone number, and within 10 minutes, or at the time they prefer, a psychiatrist calls them back.

"Challenging COVID-19 Online Hackathon": In Partnership with Robusta Studio
The Wild Card Hackathon "Challenging COVID-19", which took place between March 27-March 29 in partnership with Robusta Studio, brought together individuals from across the EMEA region to build different elements of a response system that helps people, businesses, and countries deal with the COVID-19 crisis to fight its effect on society. Throughout the hackathon, coaches shared their expertise and provided coaching, support, and guidance to assist 117 participants in coming up with innovative and feasible solutions to best help the community to cope with the outbreak. To assess the solutions' practicality, a team of thought-leaders and experts formed up a judging panel and came up with a scoring system by which they filtered the top 5 outcomes of the winning teams, among 30 submissions.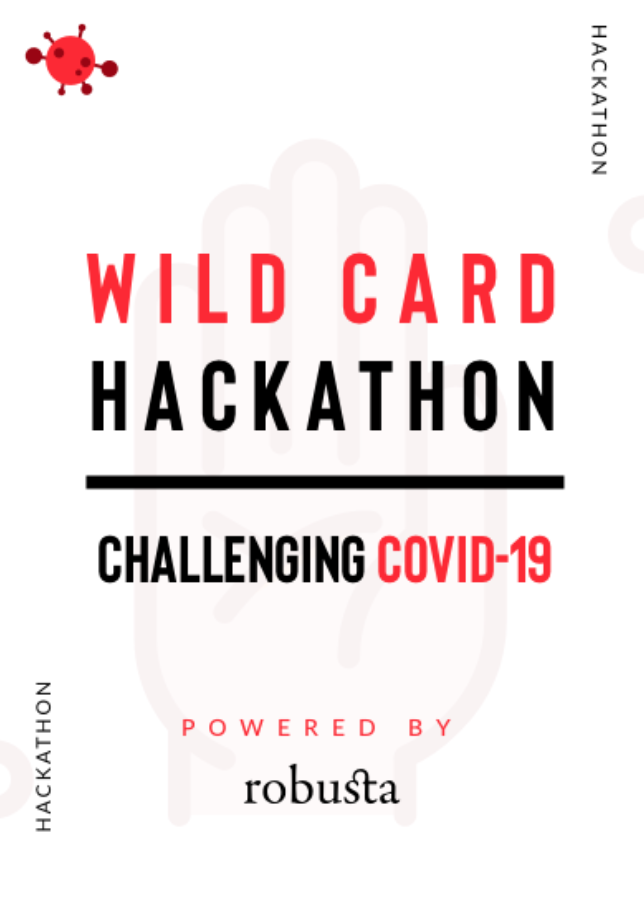 About the AUC Venture Lab
Since its founding in 2013, the AUC Venture Lab has accelerated over 170 startups from multiple sectors including energy, healthcare, e-commerce, and creative industries. As a result, the V-Lab has helped in the creation of 8,000 jobs and its startups have raised more than EGP 1.5 billion worth of investments. Believing in evidence-based entrepreneurship along with the support of its expanded network, the V-Lab provides startups with the correct business and specialized know-how, tools, and resources to connect with the entrepreneurial world and reach their full potential.

Watch Professor Ayman Ismail,  founding director of the AUC Venture Lab, discussing the effects of COVID-19 on small businesses and young entrepreneurs, the changes in the entrepreneurial scene in Egypt and around the world due to the spread of the pandemic, how the V-Lab has gone virtual, and more.