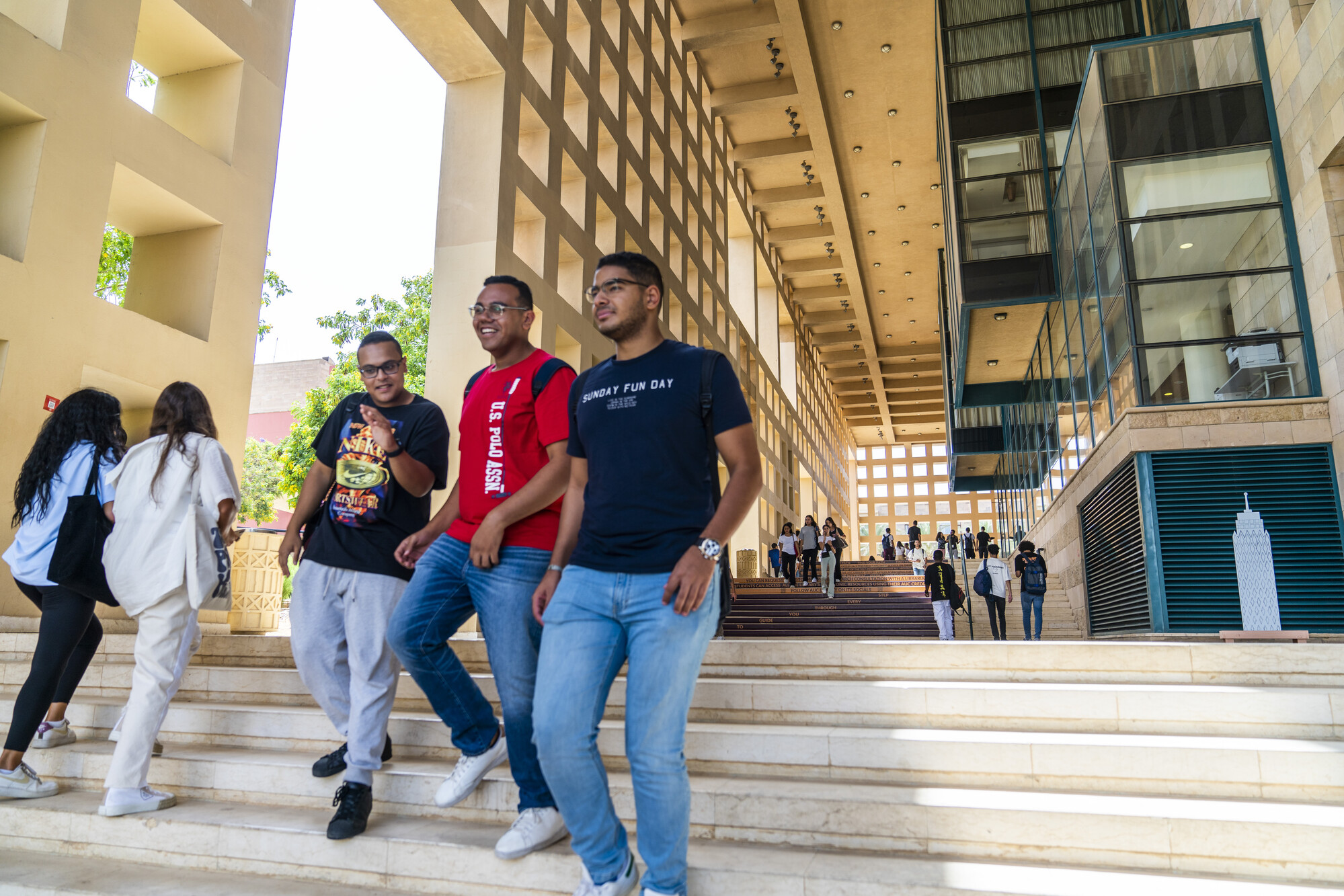 A Unique Learning Experience
To ensure you succeed, we invest in cultivating your global consciousness.
A Unique Learning Experience
Global Experience
We believe that whatever career path you follow, you will work within teams from different countries and mindsets. You will need to connect with people and solve problems across borders of geography, race, and culture. To ensure you succeed, we invest in cultivating your global consciousness.
We have crafted a selection of globally integrated programs and a culturally diverse learning environment grounded on a wide-ranging ecosystem designed to bring you a unique global experience:
Benefit from diversity and internationalization in teaching, research and extracurricular activities.
Flourish under the challenge of courses built to grant you a deeper understanding of global market mechanisms and a greater appreciation of different cultures.
Relish in classes taught in collaboration with partner universities from around the world, allowing you to work in teams with counterparts at partner schools.
Studying at the AUC School of Business prepares you to become a leader in the global marketplace and grooms you for the dynamics and customs of the business world.
Excellence
We pledge to bring you the most exceptional learning experience here at AUC School of Business, centering on your experience on internationalization, innovation, and entrepreneurship.
Our pledge is heartened by:
Our Approach: Through action-oriented learning and our culture of empowerment and student initiative, we make sure you receive a learning experience tailored to your unique interests and goals.
Our Faculty: You will prosper under world-class teaching that will expose to the most contemporary business practices and challenge you to discover practical business solutions using innovative tools and techniques.
Learning by Doing
We believe that the best way to learn is by getting hands-on experience. Essential skills such as decision-making, adaptability and innovation can only be honed through action learning. That's why we embraced practical learning as an integral of your course work.
We infuse business concepts and tools into your learning experience through the practical application; getting you on the field through simulations, job shadowing, and fieldwork at major corporations to prepare you for a real working environment with tangible market mechanisms
We have endeavored to make our school your gateway to international exposure and a broader perspective on the world.
Beyond the Classroom
We believe that the world is full of knowledge; that's why we offer you opportunities to explore and learn beyond the classroom.
Our role extends to:
Endorsing study tours to enable you, whether you're pursuing undergraduate or graduate studies, to visit prominent academic and business institutions around the world and interact with students and employees there.
Facilitating study-abroad opportunities that allow you to visit different business schools across the globe and broaden your horizons.
Promoting local and international competitions where you can participate to develop fundamental skills such as critical thinking, leadership, and teamwork in a challenging and stimulating setting.
Sponsoring a variety of student clubs that will enrich your learning experience by giving you privileged access to local and international conferences.
Organizing simulations that cultivate your critical thinking skills and help you reach savvy business solutions.
To help you transcend the limitations of knowledge acquisition, we transcend the boundaries of the classroom.