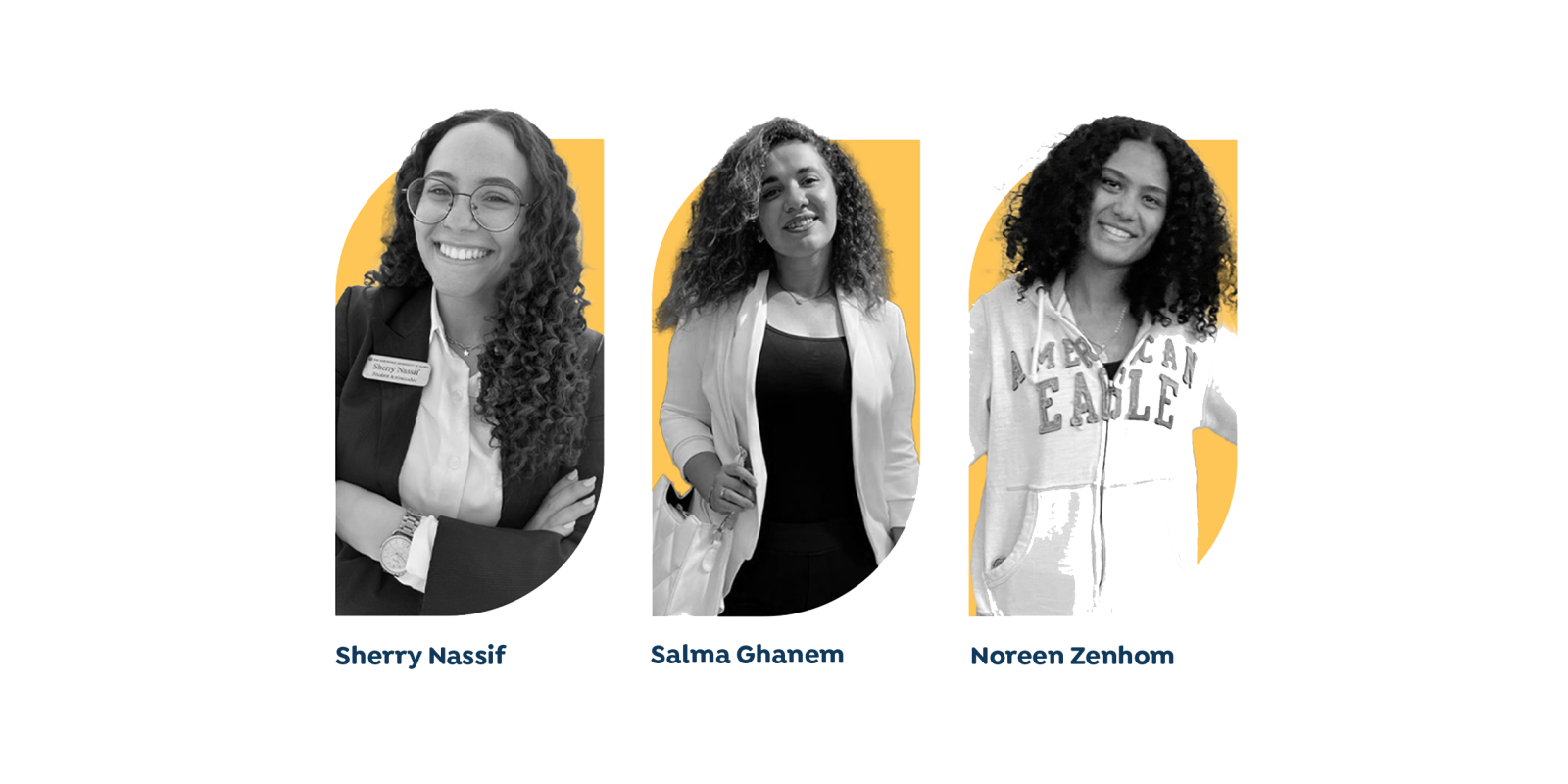 Why Marketing: Students share their thoughts
Why Marketing: Students share their thoughts
Many firms around the world consider the marketing function to be the powerhouse of their enterprises, whether it is providing firms with advertising and communication efforts or a pipeline for new product innovations that can allow businesses to address evolving consumer preferences and capture new markets, or providing valuable consumer insights that can be of benefit on a cross-functional level. Marketing is indispensable and should be at the heart of any business, guiding its commercial activities.
"Doing business without advertising is like winking at someone in the dark. You know what you are doing but nobody else does." – Steuart Henderson Britt, professor of marketing and advertising.
"When I heard this quote for the first time in one of my marketing-related courses, I truly recognized the importance of marketing," highlighted Salma Ghanem '22, a recently graduated business and marketing alumna. She continued: "The business world is all about selling products and providing services. You cannot achieve this if you do not have a sound marketing strategy that helps your product penetrate and be known to your target market, only then will you be able to capture sales and have a thriving business."
It is worth noting that Ghanem was recognized amongst the top-performing business students during the 2022 Recognition of Excellence Ceremony (REC) as she earned the highest GPA in Marketing for the class of Spring '22.
Noreen Zenhom, a business and marketing undergraduate student, also had similar views on the importance of marketing. She stated: "I believe that marketing is a core function of any business, even if a business' line of work is technical, like construction companies, for example, they would still need to market for their services and products and communicate their unique selling point." She added: "In essence, if no one knows about a business, then the existence of this firm will be idle no matter what field it operates in."
Decisions concerning which university to attend are pivotal in the eyes of any high school graduate's life, and they usually entail a lot of thought and deliberation. "When I was considering which business school I should pursue my bachelors from, I found that AUC School of Business was the most reputable and credible option, from my point of view, due to the School's prestigious triple crown accreditation," said Ghanem.
Zenhom also expressed similar thoughts stating: "I chose to study marketing at AUC School of Business because it is well renowned, and I believed it to be the top business school in Egypt."
She also elaborated on what she believes is special about studying marketing at the School. "I believe what's unique about studying marketing here is that we get very hands-on experience through business simulations that are a requirement in some courses, which mimic real-world situations, and through examining real business case studies," she explained.
"While taking on a recent internship, I noticed how the quality of education at the School has allowed me a head start and an edge, knowledge-wise, compared to other interns from different universities. I felt much more prepared because of what I had already learned throughout my time at AUC School of Business so far," continued Zenhom.
Ghanem also shared a similar sentiment. "I believe what is exceptional about studying marketing at AUC is that there is an emphasis on learning topics and concepts that are actually applicable to life after graduation and in the workplace," she said, adding: "Reports I have worked on for marketing-related courses have landed me several internship opportunities as the employers that asked for samples of my work, were surprised by the level of quality with which those reports were produced."
"I believe the AUC School of Business is keen on cultivating a culture of integrity, self-expression, curiosity, and creativity in its students," said Ghanem.
"My time at AUC so far, which included working in groups on projects and assignments and needing to think outside the box sometimes, has pushed me towards growth," stated Zenhom.
Author's Note:
To conclude, I would like to briefly share my own personal thoughts about being a marketing student at the AUC School of Business. I believe that all the marketing-related courses further ignited my long-standing passion for marketing I have taken at the School so far. Additionally, my knowledge was truly enriched. Similar to Ghanem and Zenhom's experiences, having gone through internships, I can also testify to the applicability of the knowledge we learn through the courses and how they truly make you stand out amongst a crowd of candidates. I believe by the time I graduate; the School will have fully equipped me to enter the job market as a knowledgeable, agile, and well-rounded individual.
Learn more about the Marketing major at AUC School of Business here.