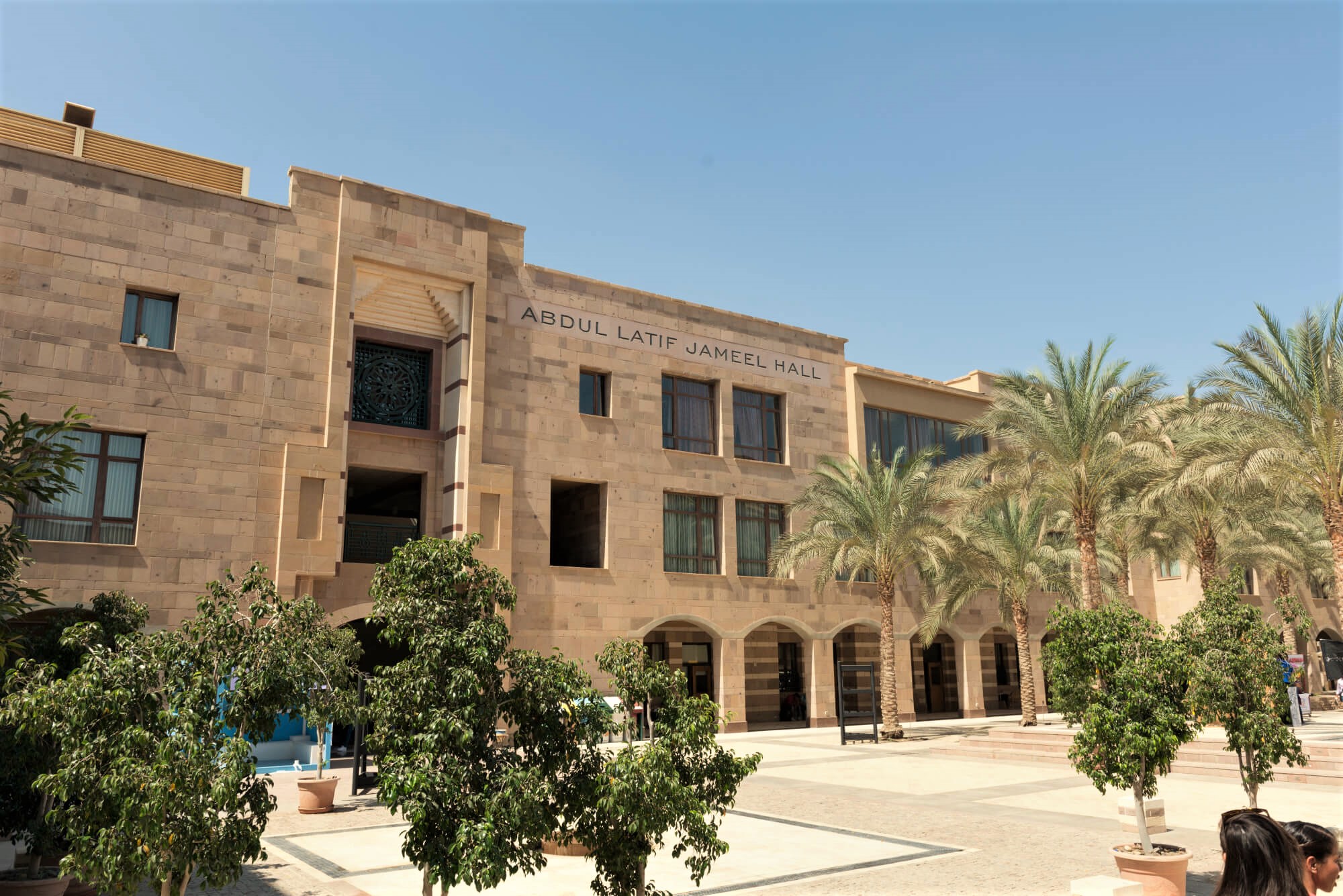 Who We Are
Boasting an unrivaled reputation as the top private business school in Egypt and one of the best in Africa and the Arab world, the AUC School of Business is dedicated to realizing a positive human impact that is scalable and sustainable.
The School of Business is committed to shaping the business leaders, entrepreneurs, and change agents of tomorrow by harnessing leadership, integrity, ambition, and excellence.
Situated within the top private university in Egypt and making history with seven decades of accomplishments, the School offers a wide range of programs that extend beyond the classroom to provide a holistic and engaging learning experience. Undergraduate programs focus on blending a liberal arts foundation with a deep understanding of business, economics, and accounting, while graduate and executive programs provide hands-on, practical, and integrated perspectives in dynamic fields of study to aspiring professionals.
Alongside its academic and professional programs, the School encompasses five research centers, a startup incubator, and a business and economy digital publication that collectively enrich knowledge in the School's focus areas of entrepreneurship, family business, responsible business, and economic development.
Among the School's pre-eminent accomplishments is its Triple Crown accreditation – a seal of excellence placing the School among the top one percent of educational institutions worldwide to achieve the Association to Advance Collegiate Schools of Business (AACSB), the Association of MBAs (AMBA), and the European Quality Improvement System (EQUIS) accreditations.
Eduniversal currently ranks the School as the number-one business knowledge hub in the Middle East and Africa – with the School having been further granted five out of five Palmes of Excellence, which places it among the top 100 business schools worldwide every year since 2012.
The School is also the only Financial Times Ranked School in the Arab Region ranking 62nd Business school worldwide in open-enrollment executive education programs (2023).
Our Vision
The school's vision is to be the leading knowledge hub with regional relevance and global influence.
Our Mission
The school's mission is to develop entrepreneurial and responsible global leaders and professionals to impact society.
Our Values
Excellence
Striving for distinction through creativity, continuous improvement, and intellectual contribution in whatever we do and offer.
Integrity
Committing to act principally, ethically, and honestly, both personally and professionally, as the fundamental foundation of mutual trust and respect that is essential for society.
Inclusion
Enabling an inviting culture that welcomes with dignity and fairness diverse backgrounds, perspectives, experiences, and viewpoints of all stakeholders of the society and supports an environment that encourages the expression of ideas and deliberation of thoughts.
Resourcefulness
Pledging to be genuine, innovative, entrepreneurial, and focused on transformational change based on making informed decisions in the pursuit of value creation.
Belonging
Sharing a tangible sense of pride and commitment to a common purpose.
Collaboration
Understanding the importance of teamwork and the recognition that diverse, interdisciplinary teams in teaching, research, service and operations spawn greater efficiency and more effective impact.