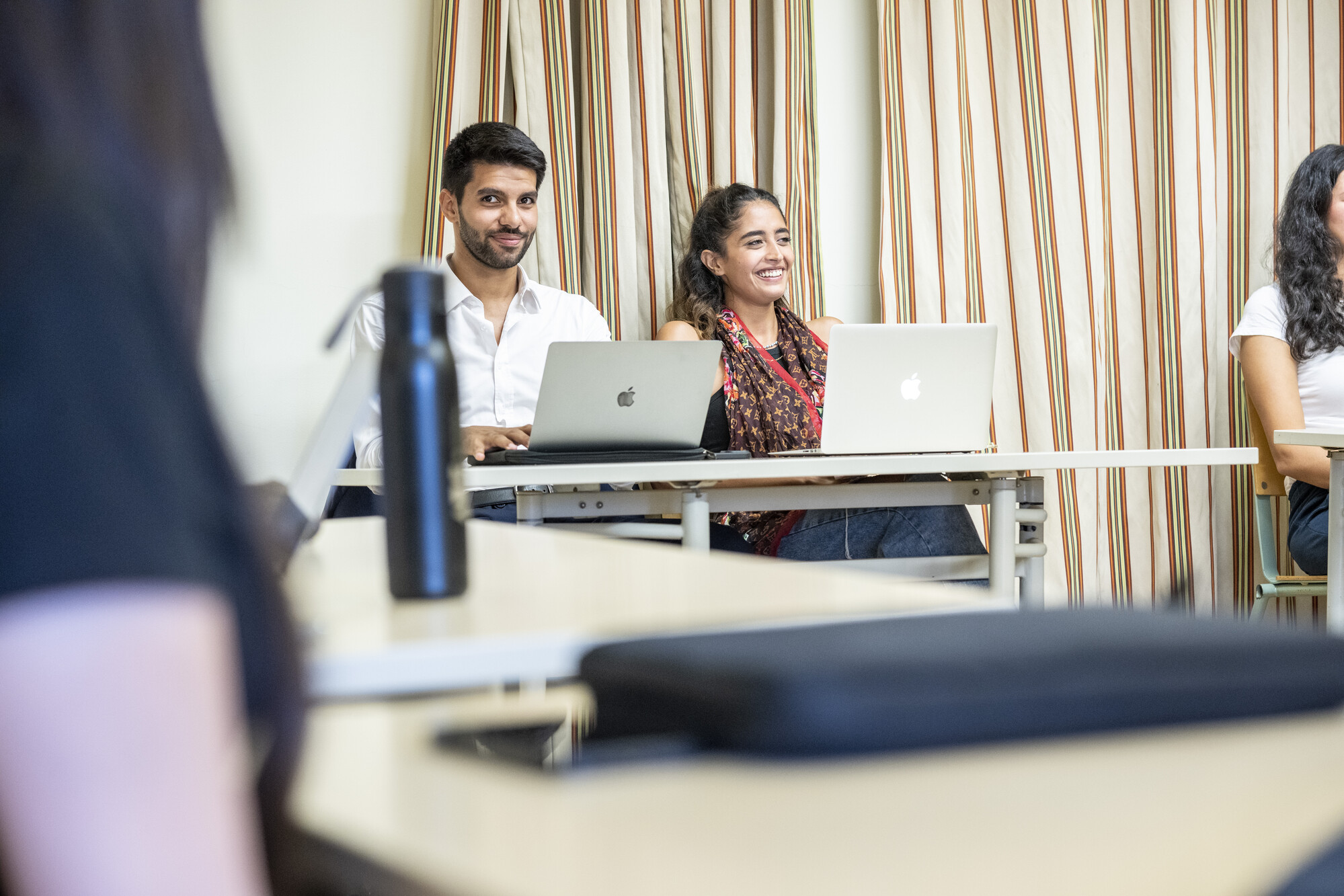 About Executive Education
As a pioneer and enabler, our executive programs are fuelled by our commitment to excellence and a sense of responsibility toward developing our community's business leaders.
Who We Are
We offer some of the most comprehensive, diversified and globally-recognized professional development and executive education programs that adopt a modern perspective of delivery and incorporate the latest management concepts and techniques, our school is proud to be home to the AUC School of Business Executive Education.
Globally recognized, its enviable reputation is backed by recognition from the Financial Times. Included in its list of top 75 open-enrollment executive education programs since 2013, our ExecEd program was ranked 67th worldwide in 2020. The program is the only one in the Arab region – and one of only three in Africa – to receive this accolade.
Understanding Partner
ExecEd has a specialized Program Development unit that monitors new international business trends, analyzes gaps in ExecEd current offering vs. evolving market needs, plan and runs workshops to raise awareness and introduce new programs as well as develops and tests new programs to add to ExecEd portfolio.
What's more, we always make sure to leverage the AUC institutional brand to push for collaborative programs designed in partnership with some of the most well-established international academic partners and top-ranked universities to include an international perspective on specific areas from facilitators who are practitioners or subject specialists with relevant international experience in the area of study
We are more than a service provider; we are a lifelong partner who empowers our associates with the necessary tools, mindset and outlook to drive results at the highest levels of global management.
A Story of Unremitting Development
Starting its journey in 1977, the School of Business Executive Education (ExecEd), formerly Management Center, was established as a center of excellence to serve Egypt and the region through specialized programs offering a differentiated learning experience.
The Executive Education programs were offered by the Management Center (MC) and were boosted with the establishment of the International Executive Education Institute (IEEI) in 2008. :
The IEEI catered for the top level management by offering customized and open enrolment programs conducted by AUC faculty in partnership with internationally-renowned partners and universities,
The MC catered for other levels in the organization through customized training, open enrolment programs, certification as well as postgraduate professional diplomas.
Responding to the economic situation and the shift in market needs, in 2013-2014, AUC revisited all its operations and units to make sure the organization is agile and capable of adapting to change in a model that enables it to reach its mission in Egypt. Accordingly, the School decided to restructure ExecEd's operation aiming to establish a strong and unified unit.
The School succeeded in creating an ExecEd that is well positioned in the market both locally and internationally, offers niche programs that have an edge in the market and competitive advantage and maintains a positive academic, reputational and financial contribution to the School.
Once again in 2019, the School of Business Executive Education is revisiting its strategy and undergoing another major internal restructure aiming for regaining market positioning worthy of School of Business, better participants' realization of "AUC experience" and overall enhancement in the level of quality and value-added it offers.
Networks and Partnerships
Executive education programs often collaborate with various networks and partnerships to enhance the learning experience and provide participants with valuable resources and opportunities.
Networks
Police Academy

Artac for training and consultation (Mansoura)

Skills Castle Academy (Tanta)

Management Process Improvement (Alexandria)

Alexandria Businessmen Association